September 20, 2022 2:49 pm
Saudi National Day: Everything you need to know
Dubai to also commemorate the occasion with events across the city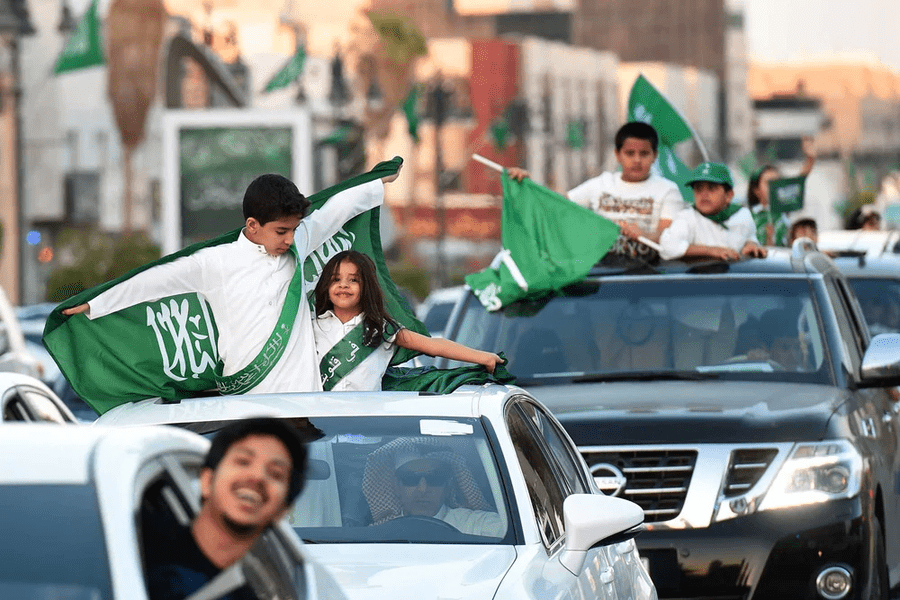 Citizens celebrating Saudi National Day (Image credit: SPA)
Saudi Arabia's Entertainment Authority has released a list of celebrations for its 92nd National Day under the slogan "It is our home".
Saudi National Day is on September 23 every year. It marks the 1932 decree, issued by King Abdulaziz, which renamed the Kingdom of Hejaz and Nejd the Kingdom of Saudi Arabia. Schools, fashion stores, restaurants, and retailers are hosting National Day-themed events until Sunday.
A new logo has been created with a man and a woman in traditional dress and the Saudi flag, with Saudi megaprojects including Diriyah Gate, Neom's The Line, and Amaala in the background.
Air and marine shows will be performed, featuring fighter jets, helicopters, boats, and ships.
Schools are off for national day celebrations from Wednesday until Sunday.
The celebrations taking place across the country will include live performances by military bands.
Parades and other musical performances by the Saudi Royal Guard Command will take place in Jeddah and Riyadh.
The Royal Saudi Air Force will perform shows in fourteen cities for 10 days, using Typhoon, F-15, and Tornado fighter jets, the Saudi Press Agency reported.
A special Cirque du Soleil show entitled 'The Wealth of a Nation will be held at Princess Nourah bint Abdulrahman University in Riyadh from Wednesday until Saturday.
Metaverse
A virtual celebration for Saudi Arabia's National Day will be held on a Metaverse platform for the first time ever.
Online festivities will include a computer-generated museum showcasing Saudi heritage from different areas of the Kingdom.
Players can purchase non-fungible token (NFT) outfits for their virtual avatars modeled on traditional Saudi attire from various regions.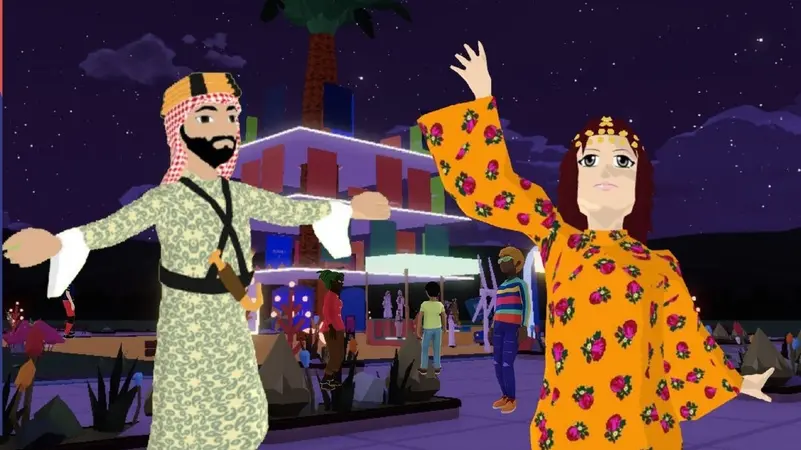 Dubai's celebrations
Dubai will commemorate the National Day of Saudi Arabia with a number of events taking place all over the city. The emirate will host a comprehensive celebration schedule that includes live performances and other forms of entertainment, retail sales, and hotel discounts.
Yas Island Abu Dhabi will turn green in celebration of this occasion. Fireworks will be organized as part of the commemoration. Festivities are due to kick off at 9 PM and visible from Yas Bay Waterfront.
At 7 PM on Sept. 23, Dubai's most recognizable landmarks will be illuminated in the nation of Saudi flag's colors. These consist of the Dubai Frame, Ain Dubai, and the Burj Al Arab. Meanwhile, at 9 PM, fireworks will light up the night sky at The Beach.
Among other promotions, some hotels and resorts are offering stays of seven days for the price of five.
In addition, top retail companies in Dubai's malls will provide discounts ranging from 25 to 75 percent on items like fashion clothing, accessories, footwear, cosmetics, beauty products, and perfumes, as well as on electronics, optics, home and outdoor furniture, department stores, and hypermarkets.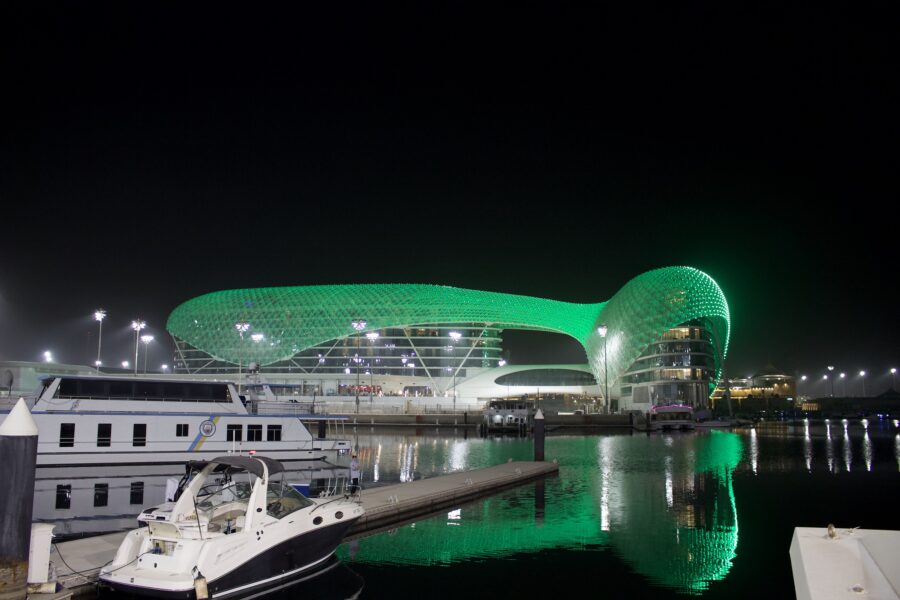 Exclusives