October 4, 2022 12:33 pm
Saudi non-oil private sector keeps up steady growth
Though activity slowed due to higher production costs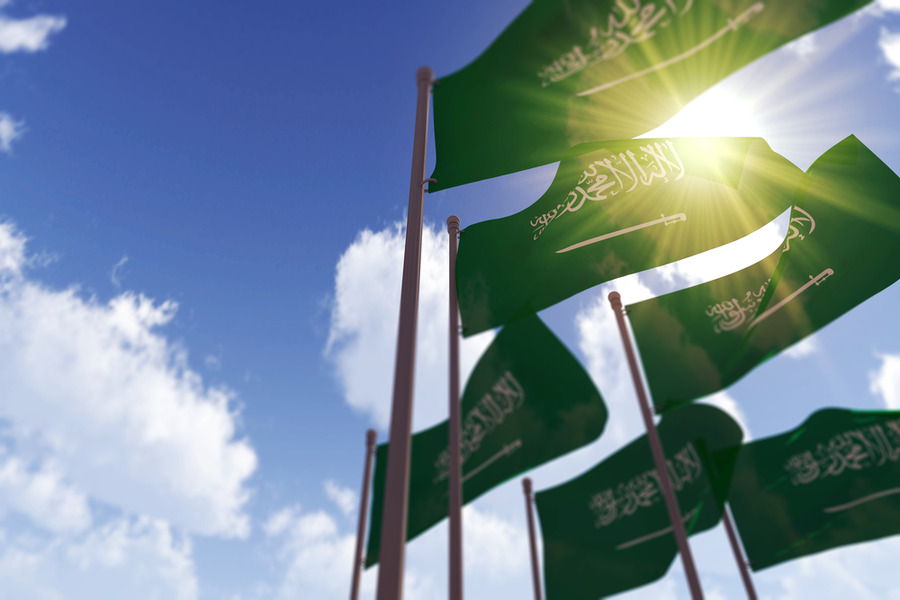 Saudi flags (Image credit: Argaam)
Saudi's non-oil economy grew strongly in September, though activity slowed due to higher production costs, according to the Purchasing Managers' Index (PMI).
The seasonally adjusted S&P Global Saudi PMI for the whole economy eased to 56.6 in September from 57.7 in August. However, the index showed an improvement in the non-oil Saudi private sector's economic conditions for the twenty-fifth consecutive month.
According to the index, the achieved growth was supported by a significant increase in both production and new orders, while businesses continued to increase their purchasing activity. Job creation has also continued, albeit at a slower pace, as confidence has fallen slightly since August. Cost pressures remained broadly stable, while output prices increased only slightly.
"Despite the September decline, Saudi Arabia's non-oil private sector economy retained an impressive pace of growth during September, especially against the backdrop of increasingly challenging global economic conditions," said David Owen, an economist at survey compiler S&P Global Market Intelligence, in a statement on Tuesday.
Exclusives