November 17, 2022 1:47 pm
Saudi-South Korean talks discuss strengthening relations
And cooperation in infrastructure, hydrogen production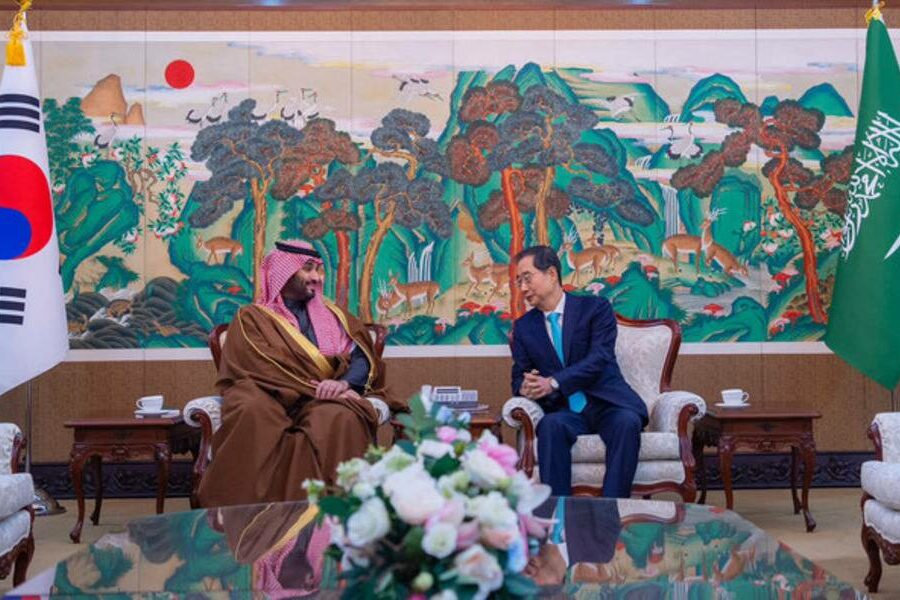 Saudi Crown Prince meets Indonesian President (Image credit: SPA)
Saudi Crown Prince Mohammed bin Salman bin Abdulaziz and South Korea's President Yoon Suk-Yeol met on Thursday at the presidential residence in South Korea's capital Seoul.
The two parties held a bilateral meeting as the Crown Prince visited South Korea, the fourth-largest economy in Asia.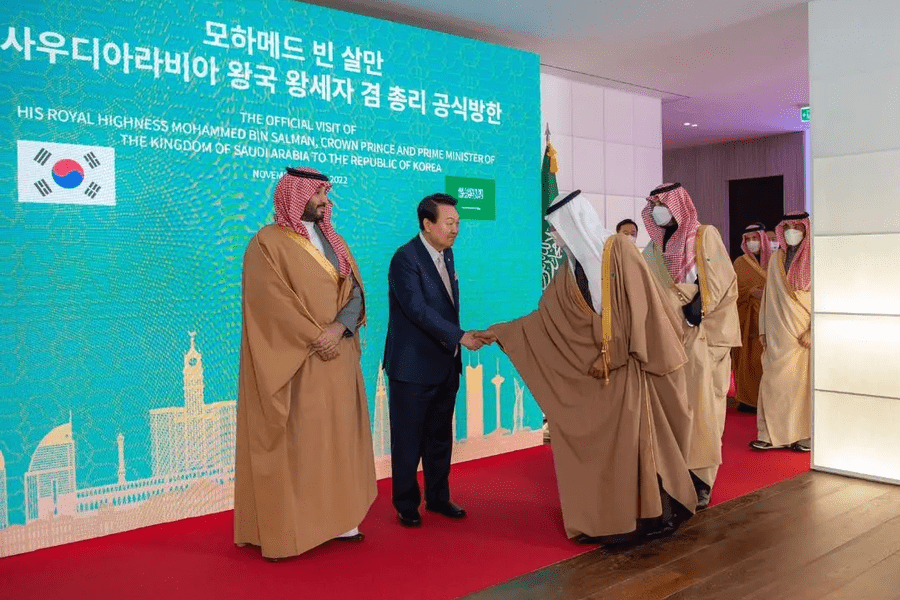 Image credit: SPA
Riyadh hopes to expand cooperation with South Korea in line with development plans and Vision 2030, according to the Saudi crown prince. "We seek cooperation with South Korea in the fields of hydrogen production and carbon reduction."
He also stated that the Kingdom is looking for ways to collaborate with South Korea on small nuclear reactor technologies.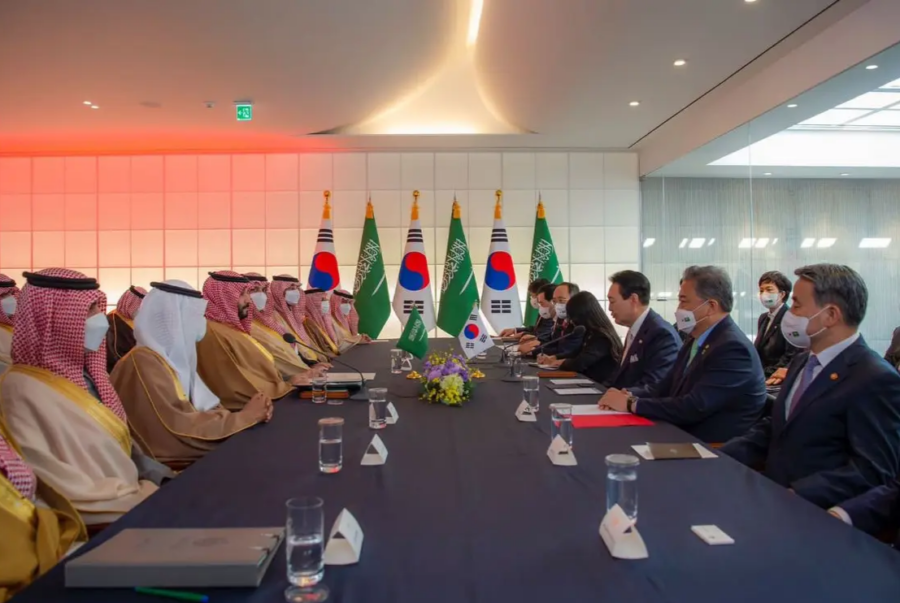 (Image credit: SPA)
Suk-Yeol expressed to the Saudi Crown Prince his hope that the two countries would expand cooperation in infrastructure, defense industries, and other sectors, describing the Kingdom as a major economic and energy security partner for his country.
Major economic topics are expected to be discussed during the visit, which is set to be attended by major Korean companies and businessmen.
Read more: Aramco announces $7 bn Shaheen project
The visit of the Saudi Crown Prince will witness the signing of economic agreements and partnerships between Saudi and Korean companies in various fields, with expectations of attracting more Korean investments to the Kingdom.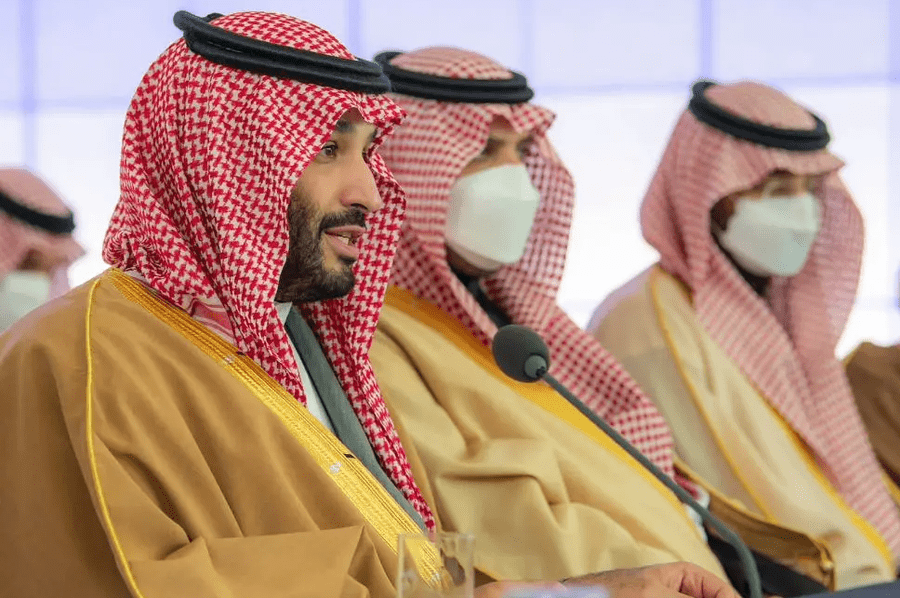 Image credit: SPA
South Korea is the second stop on Prince Mohammed bin Salman's Asian tour, which includes a number of countries and meetings with their leaders and officials. The tour aims to discuss bilateral relations and issues of mutual interest.
The previous stop was Indonesia, where the Saudi Crown Prince led his country's delegation to the G20 Leaders' Summit in Bali.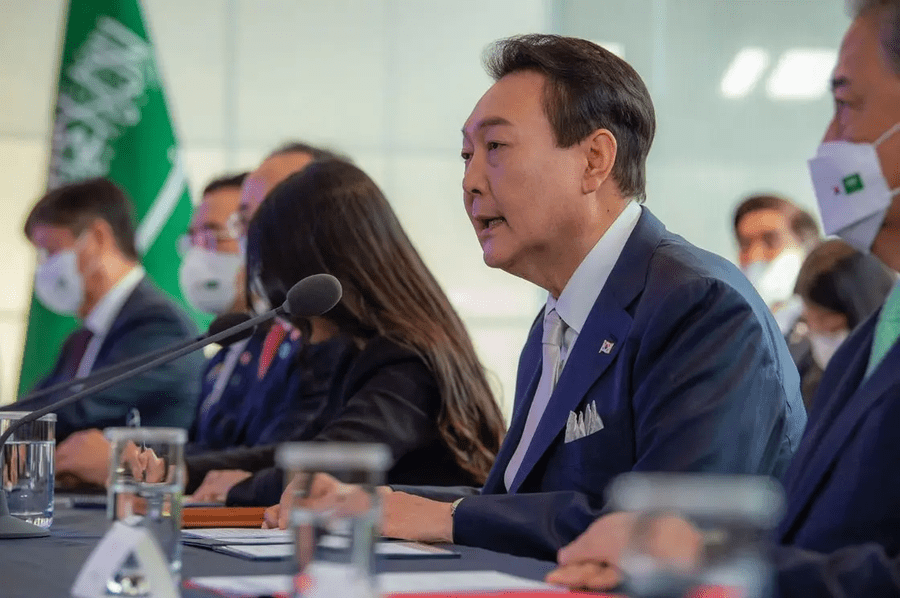 Image credit: SPA
Earlier today, Saudi Investment Minister Khaled Al-Falih announced that 26 agreements totaling $29 billion will be signed during Saudi Crown Prince Mohammed bin Salman's visit to South Korea.
According to Al-Falih, the Public Investment Fund (PIF) will sign a number of agreements with Korean companies.
The South Korean News Agency revealed on Wednesday, quoting sources, that it is expected that five companies from the public and private sectors will sign a memorandum of understanding with the Saudi's PIF to collaborate on a project to build a green hydrogen and ammonia production plant.
In 2021, the volume of trade exchange between Saudi Arabia and South Korea was approximately $26 billion, with a $19 billion trade surplus in favor of Saudi.
In terms of investments, several Saudi companies operate in the Korean market, the most prominent of which is Saudi Aramco, which operates through four projects and two companies worth more than $5 billion. Similarly, SABIC operates with a one-billion-dollar investment volume.
In contrast, the number of Korean investments in Saudi Arabia has reached 132, with a total capital of more than three billion, in sectors such as mining, electricity, and gas.
Exclusives