According to UAE Bank Emirates NBD, the current government investment spending in Saudi Arabia witnessed a year-on-year (YoY) increase of 16 percent during the first half (H1) of 2023. Notably, interest expenses, grants, and social benefits, as well as general spending, all experienced significant rises compared to H1 2022.
The bank added that public sector wage growth in H1 2023 increased by nearly 6 percent YoY, which is twice the official inflation rate.
Read more: Key sectors that will see major spending growth in Saudi
According to the report, expenditure in H1 2023 witnessed an increase of nearly 18 percent compared to the previous year, despite a decline in budget revenue. Notably, investment (capex) spending remained robust, with a 67 percent quarter-on-quarter (QoQ) increase in Q2 alone. Furthermore, it was highlighted that investment spending in H1 2023 was almost 37 percent higher than in H1 2022.
Hydrocarbon GDP
The paper stated that Saudi anticipates a negative impact on hydrocarbon GDP growth due to production curbs in the second half (H2) of the year. However, they believe that the resilient non-oil sector activity, supported by government investment spending, is expected to largely compensate for this impact.
A modest contraction of -0.5 percent is expected in the Kingdom's headline GDP growth for this year, according to the report.
The preliminary GDP data for Q2 reveals a contraction of -4.2 percent YoY in the oil and gas sector, attributed to the government's implementation of oil production cuts. However, the overall non-oil sector GDP growth remained strong at 4.9 percent YoY in Q2.
According to the statement, the private non-oil sector experienced a growth of 5.5 percent YoY. Meanwhile, the growth in government services slowed down to 2.7 percent year-on-year from 4.9 percent in Q1 2023. The overall headline GDP growth for Q2 was reported at 1.1 percent year-on-year.
Saudi registered a budget deficit of -SAR8.2 billion (-$2.2 billion) in H1 2023. This is in contrast to a surplus of SAR135.4 billion ($36.1 billion) in the same period of 2022. The decline in revenue by -8.1 percent year-on-year during the first half was primarily attributed to lower oil revenues.
Oil prices to rebound
In H1 2023, non-oil revenues grew by 10.8 percent year-on-year. This growth was primarily fueled by a substantial increase of 66 percent in taxes on income, profit, and capital gains. Additionally, Zakaat and investment income also witnessed year-on-year growth during the same period.
Emirates NBD predicts that oil prices are expected to rebound in H2 2023. The projection is based on the government's decision to extend voluntary production cuts. The cuts amount to 1 million barrels per day and will continue until at least September. This decision reflects a commitment to stabilize and support oil prices.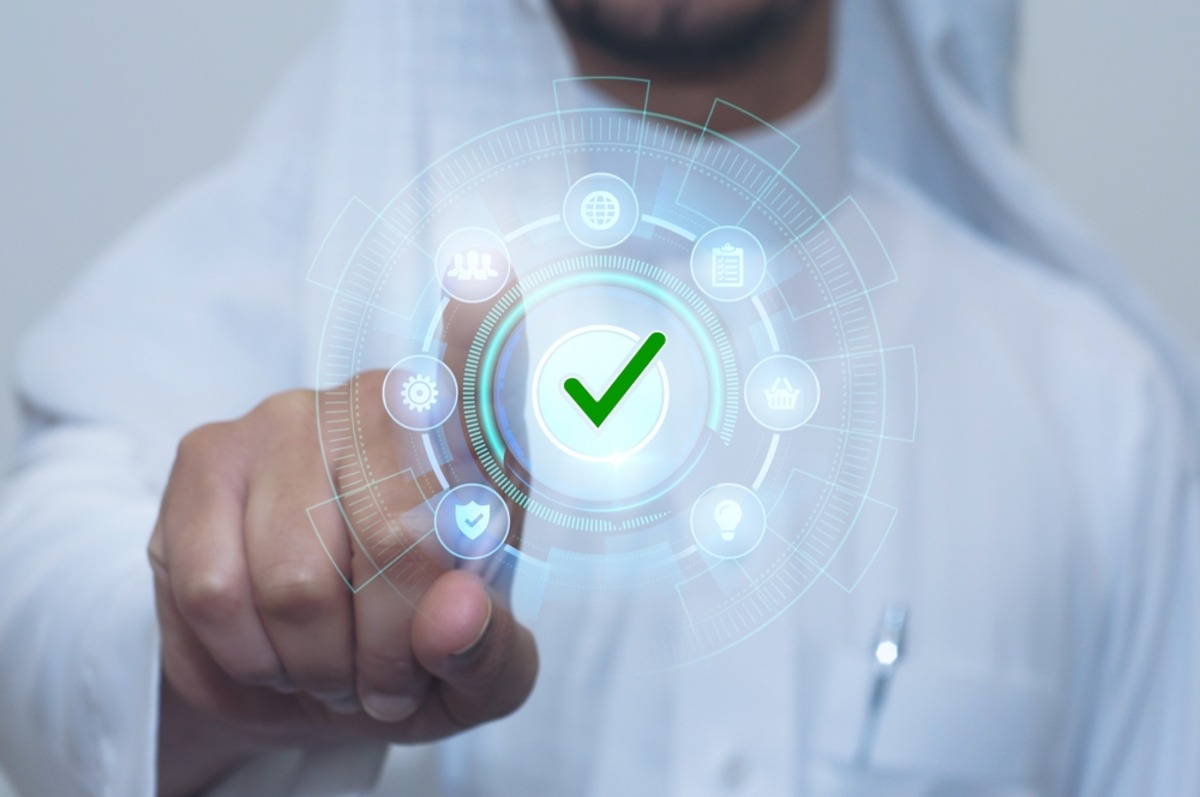 SAR93 billion
In March, the Kingdom took the lead in government technical expenditure, surpassing national technical expenditure with a rate of 21.7 percent. This amounted to a value of SAR 93 billion ($24.8 billion) allocated until 2025.
Eng. Ahmed Alsuwaiyan, governor of the Saudi Digital Government Authority (DGA), emphasized government initiatives promoting localization in the digitization sector. He further stated that 73 percent of total capital funding is dedicated to investments in this area.
For more economy-related news, click here.