March 14, 2023 3:40 pm
S&P's expects continued demand for property in Dubai in 2023
Continued deleveraging of Dubai-based real estate companies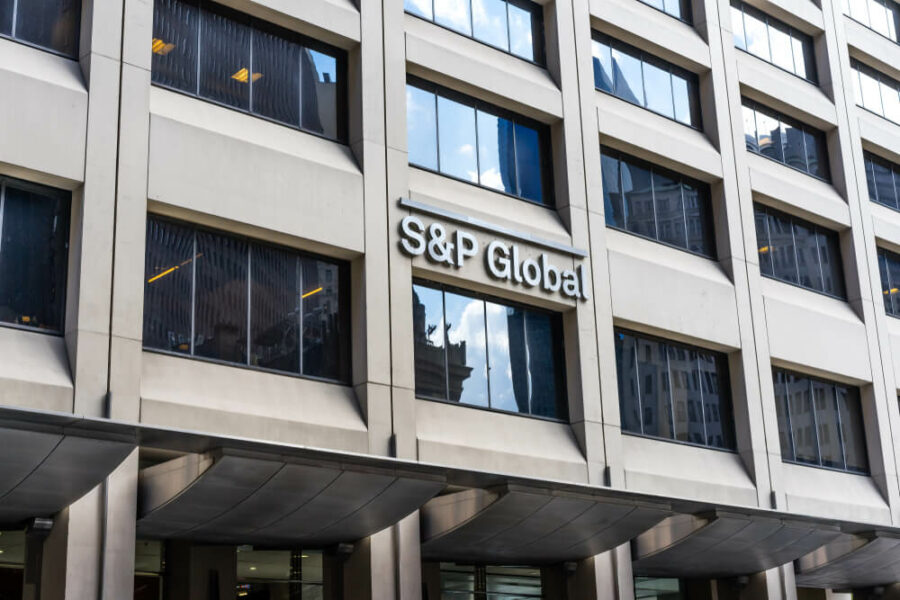 S&P Global
Standard & Poor's expects residential properties in Dubai to continue to attract strong demand this year.
In a report seen by Economy Middle East titled "Dubai's Real Estate Market 2023: Demand Must Withstand Global Economic Pressures", the agency said that prices are likely to stabilize after the delivery of about 40,000 units in 2023, while the growth in developers' revenues comes mainly from new and recent sales.
"The outlook for Dubai-based real estate companies is stable, reflecting our expectation that growth will support strong cash flow, consistent profitability, and improved credit metrics. Mounting economic pressures globally, including rising interest rates, inflation, and the depreciation of emerging currencies, could cool demand for residential real estate. This will stabilize residential property prices in 2023. However, we expect continued deleveraging and improved ratings for Dubai-based real estate companies in 2023. We also expect ample liquidity and limited funding needs. Ample cash flow leaves more room for capital expenditures, profits or acquisitions."
Read: GCC real estate growth to pick up pace in 2023
According to the agency, Dubai's GDP will grow by 3 percent, with modest annual inflation of about 3 percent, while the proportion of the population will rise between 3 percent and 4 percent. High oil prices will continue to maintain a positive investment climate in the GCC as global tourism continues to recover from 2020.
The agency reported that villa prices at the end of the third quarter of 2022 were still 10 percent below the peak levels recorded in 2014. This is a significant improvement from the 24 percent levels at the end of the third quarter of 2021.
"Villa rents are still 8 percent below peak levels in 2014, and were 25 percent lower at the end of the third quarter 2021."
Apartment prices are still 18 percent below their peak in 2014. Rents are still 30 percent below the 2014 peak.
Office rents are still 31 percent below the sector's peak in 2015, while the average hotel room rate is still 14 percent below peak levels in November 201, the report said.
In 2022, Dubai's real estate market witnessed a 45 percent increase in the number of transactions, with its value rising by 76.5 percent to AED 528 billion, and off-plan property sales accounted for about 45 percent of total transactions, up from 40 percent in 2021.
Villa prices in Dubai increased by 18 percent and apartment prices by 16 percent, while villa rental rates increased by 23 percent in 2022, while apartment rents increased by 19 percent.
For more on real estate, click here.
Exclusives