March 17, 2023 1:52 pm
SVB's collapse raises US recession fears to 35%
The prediction by Goldman economists jumped by 10%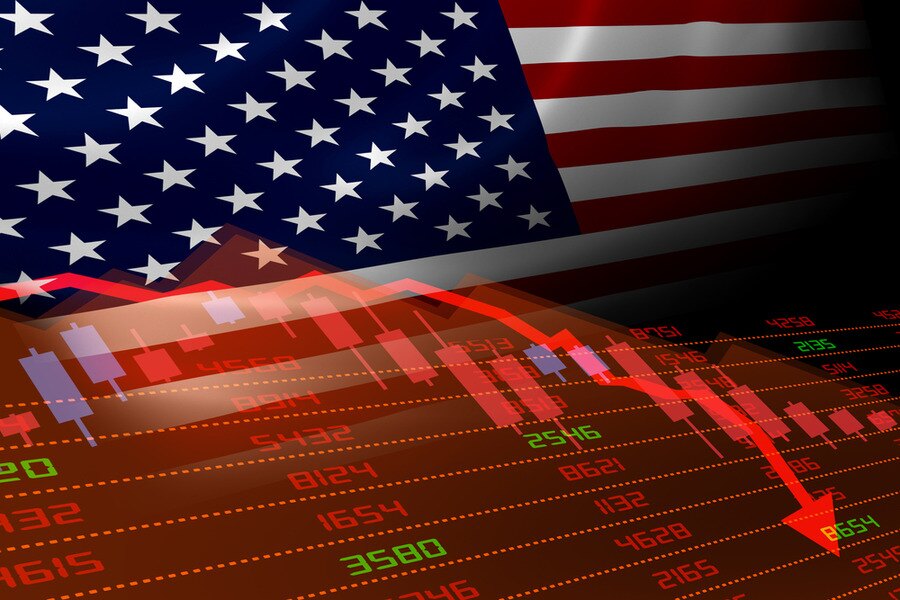 Goldman Sachs raises the likelihood of the US economy entering a recession
Goldman Sachs, the global investment banking company, raised the likelihood of the US economy entering a recession within the next year from 25% to 35%.
The prediction by Goldman economists jumped by 10 percentage points after the historic fall of Silicon Valley Bank (SVB). The bank's collapse sent shockwaves through the rest of the banking industry and sparked fears of a wider crisis.
"We are raising our subjective probability that the US economy will enter a recession in the next 12 months by 10pp to 35%, reflecting increased near-term uncertainty around the economic effects of small bank stress," the economists, led by Jan Hatzius, said.
SVB, a top attraction for American technology startups, recently made headlines after its collapse, putting its customers and investors in a tough spot.
Goldman Sachs' decision comes amid growing uncertainty about the economic consequences of bank pressure.
The bank cut its forecast for US GDP growth in the fourth quarter of 2023 yesterday, citing lending risks, while smaller banks shrink their loan portfolios to preserve liquidity in the face of the banking crisis.
SVB crumbled last Friday after experiencing an unusual deposit drawdown and a capital crisis and was taken over by federal regulators.
The bank's failure was billed as the largest failure of an American bank since the September 2008 failure of Washington Mutual, which was considered the largest American company operating in the field of savings and lending.
Read more: HSBC pays 1 pound to rescue UK arm of collapsed Silicon Valley Bank (SVB)
Recession fears have remained prevalent in part because of the Federal Reserve's regimen of interest rate hikes to try to rein in inflation.
Fed Chairman Jerome Powell said at a Senate hearing last week that the central bank would continue to raise interest rates if economic indicators suggested it was needed. Powell told lawmakers signs of cooling off in the economy had "partly reversed," after jobs numbers and economic growth came in hotter than expected in the last two months.
For more on economy, click here.
Exclusives