February 28, 2023 1:29 pm
The crypto world needs a regulatory shake up, IMF says
IMF against making crypto a legal tender status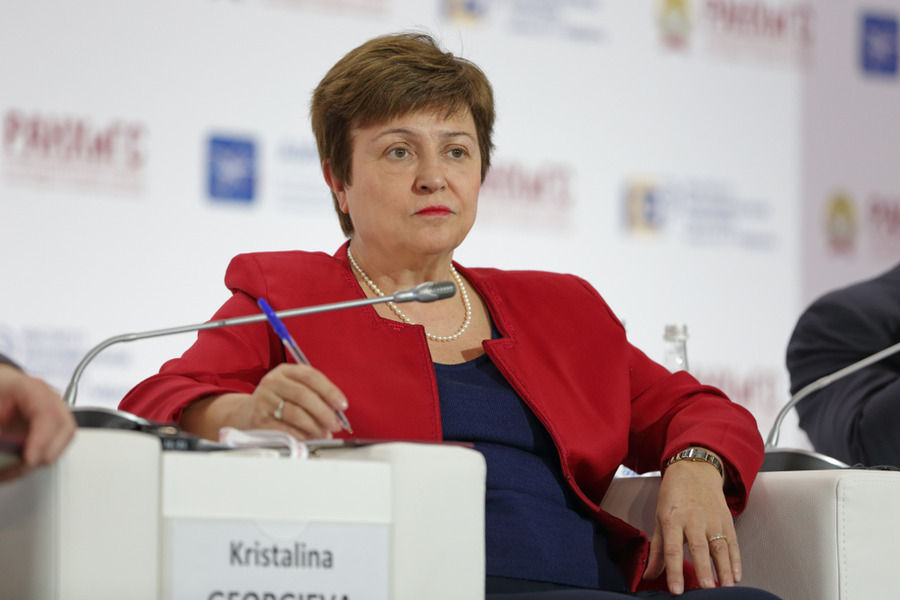 Kristalina Georgieva, the Managing Director of the IMF
The world needs a new crypto regulatory shake up, or else there's the ban option—at least according to one of the world's biggest financial bodies. Kristalina Georgieva, the Managing Director of the International Monetary Fund (IMF), shared the inter-country agency has suggested that countries should consider outright bans of crypto if they can't agree to any effective crypto regulation.
During the recent G-20 meeting in India, which encompasses the world's 20 biggest economies, the organization's finance ministers and central bank governors released a paper that recommended the creation of global regulatory standards for the industry, including stablecoins.
"We are very much in favor of regulating the world of digital money," she said on the sidelines of the meeting. "We also have to recognize if regulations are slow to come and if crypto assets become a high risk for consumers and potentially for financial stability. This option, which some countries insist on, including India, that they could be banned, should not be taken off the table."
Read more:  Analysis on EU's recent landmark cryptocurrency regulations
However, Georgieva did couch her comments by saying that if there were enough consumer protection, any bans wouldn't be necessary. At the same time, "we are not yet in this world" of real, effective crypto regulation.
The IMF also recommended countries establish international arrangements to enhance supervision and enforce regulations, as well as set up ways to monitor crypto's impact on the stability of the global monetary system.
The IMF also recommended that countries not give cryptocurrencies like Bitcoin status as legal tender.
For years, the IMF has hammered the country of El Salvador whose leaders have tried to make crypto a legal tender.
Last week, the IMF laid out a nine-point action plan for how countries should treat crypto assets.
Additionally, in a statement on a panel discussion that took place during the meeting, the Ministry of Finance of India said that "there is also an existential question on whether crypto assets are indeed the optimal solution for existing challenges in global financial systems."
Speaking to Reuters on the sidelines of the G20 meeting in Bengaluru, U.S. Treasury Secretary Janet Yellen said it was "critical" to put in place a strong regulatory framework but added that the United States had not suggested any outright bans.
For more on crypto, click here.
Exclusives