June 28, 2022 8:35 pm
The Saudi Cabinet approves a series of new laws
Companies Law facilitates establishment of organizations, encourages bold investment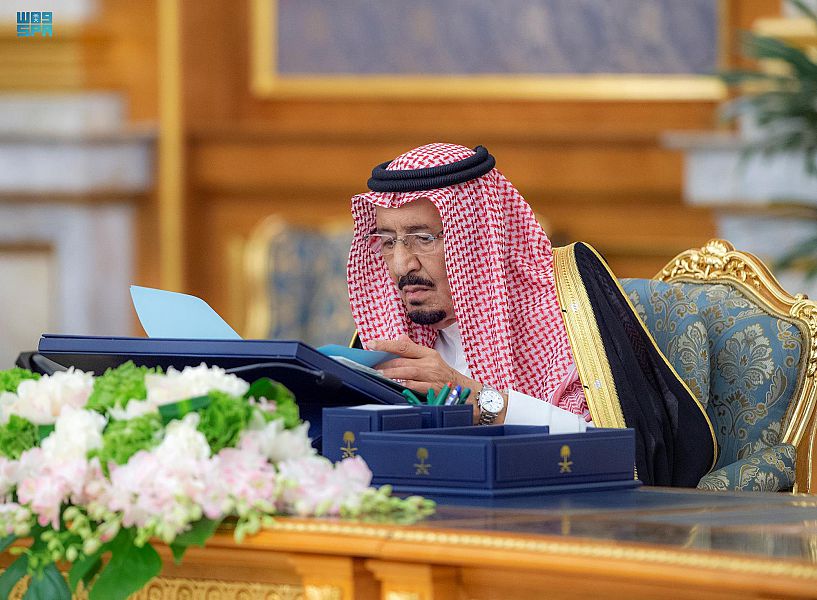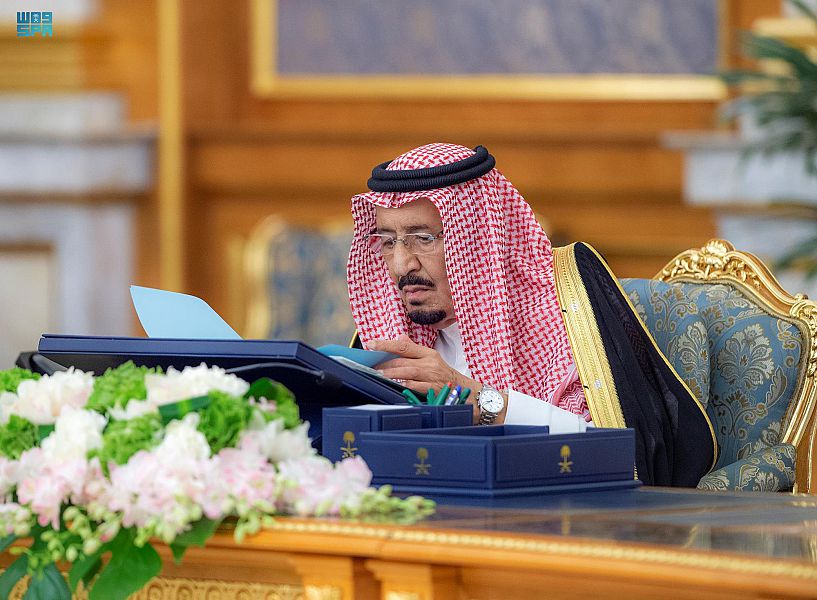 King Salman presiding over a cabinet session
During a session held by the Council of Ministers on Tuesday, the Custodian of the Two Holy Mosques, King Salman bin Abdulaziz Al Saud reviewed several topics and took several decisions, including approval of the Companies Law, the Real Estate Brokerage Law, and the Regulatory Framework for Public Transport Projects. 
Dr. Majid bin Abdullah Alkassabi, Saudi's minister of commerce and acting minister of media said that the Companies Law is designed to empower the business sector.
It is a catalyst for the commercial system and its development as it is characterized by high flexibility to protect companies, and enable the private sector to contribute mainly to achieving the goals of the Kingdom's Vision 2030," Alkassabi added.
Moreover, the Companies Law serves as a single legislative document, that facilitates the establishment, sustainability, and expansion of companies, and encourages risk-taking investment. In addition, it addresses all challenges facing family businesses and entrepreneurship and is designed to be compatible with commercial, professional, and non-profit organizations.  
Exclusives