March 6, 2023 6:36 pm
This luxury ship will take you to 135 countries in 3 years for $30k a year
The cruise will depart from Istanbul on Nov. 1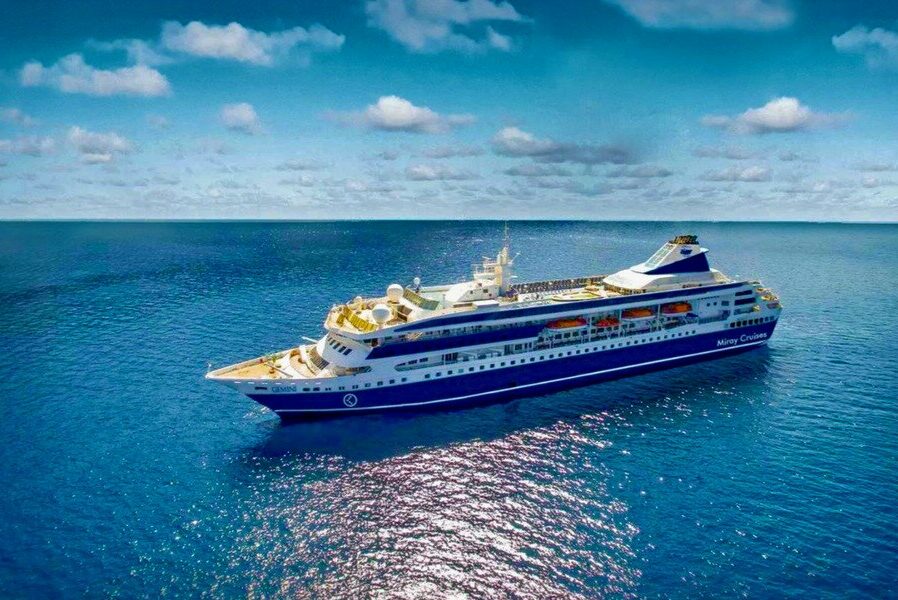 The MV Gemini liner (Photo Credit: Life at Sea Cruises)
Have you ever dreamt of throwing it all up, leaving everything behind, and traveling to get away from everything? Sounds good, eh? Beyond your price range, you might think.
Well, not anymore. A cruise liner announced a three-year, 130,000-mile, "leave your daily life" voyage for a relatively affordable $30,000 per person per year. The MV Gemini is a luxury liner with 400 cabins and can accommodate over 1,000 passengers.
Read more: Gulf Craft, full speed ahead after 40 years in the business
Bookings have begun for Life at Sea Cruises' three-year journey on the MV Gemini, which departs from Istanbul on November 1.
Which places will be visited during the cruise?
The firm promises to stop at 375 ports while traveling to 135 nations and all seven continents. During three years, the ship will travel more than 130,000 miles, stopping at famous locations including the Great Wall of China, the Pyramids of Giza, the Taj Mahal, the Christ the Redeemer statue in Rio de Janeiro, and Chichen Itza in Mexico. Even travels to 103 "tropical islands" are included. 208 of those 375 ports are overnight stops, allowing you more time to explore the location.
The company is a subsidiary of Miray Cruises, which currently operates the MV Gemini in Turkey and Greece. The company has been in the cruise industry for 30 years and in preparation for the voyage, the MV Gemini will be overhauled.
Cabins range in size from 13 square feet "Virtual Inside" staterooms (starting at $29,999 per person per year, or $179,994 for a three-year trip for two people) to Balcony Suites, which are double the size and start at $109,999 per person. The most affordable outdoor cabin costs $36,999 per person.
A 15% discount on the double occupancy rate is offered to single travelers.
A $45,000 down payment is requested as a minimum.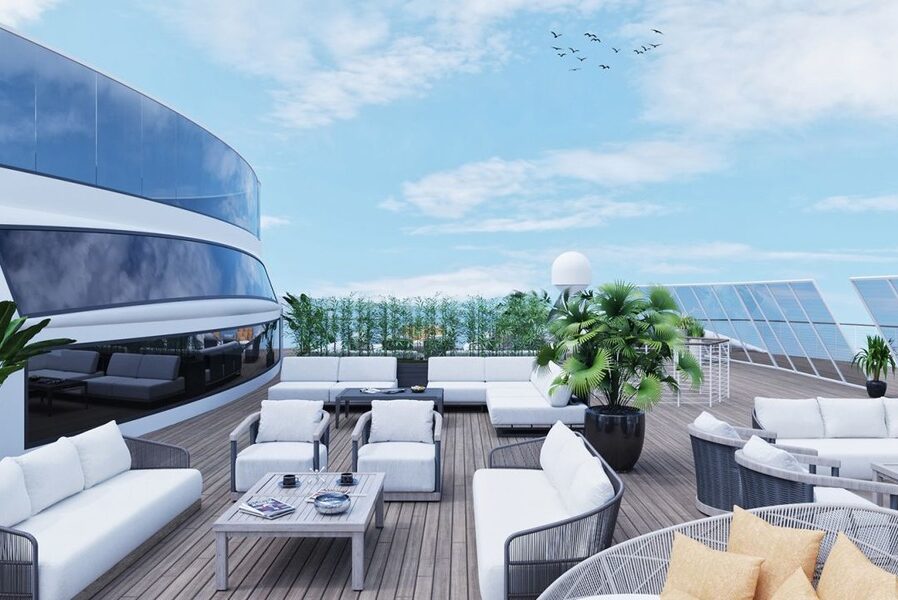 SAR75 bn luxury cruise terminal in Jeddah
In July 2022, two Saudi PIF-owned companies signed an agreement to design and develop a luxury cruise terminal in Jeddah.
According to the Saudi Press Agency (SPA), the MoU was signed between the Jeddah Central Project's master developer Jeddah Central Development Company (JCDC), and Cruise Saudi, specialists in cruise ecosystem development, both fully PIF-owned companies.
"The ambitious 75 billion Saudi riyals project will develop 5.7 million square meters of land overlooking the Red Sea to be financed by the Public Investment Fund and from local and international investors," SPA reported.
For more on tourism topics, click here.
Exclusives