July 6, 2022 5:21 pm
UAE: 93% of businesses rely on tech to expand into new markets
Nearly half of businesses are expanding virtually via the cloud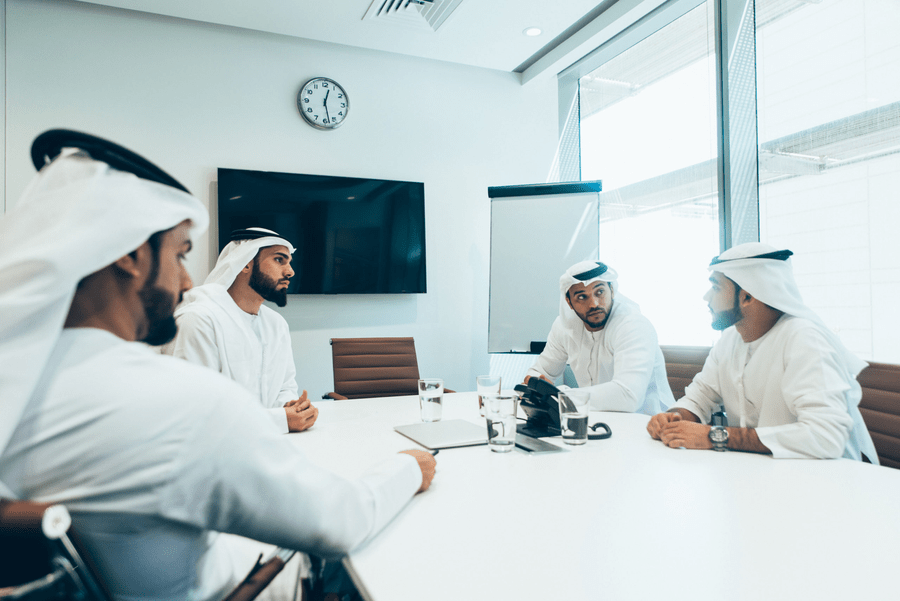 UAE business people
As much as 93 percent of UAE IT decision-makers indicated their organization is planning to expand in the next 12 months, into either a new region entirely (66 percent), a new country (47 percent), or a new city (43 percent), according to a new survey conducted by real estate investment trust company Equinix. 
Businesses around the world are planning major investments in digital technologies to support ambitious expansion plans following lessons learned from the pandemic. 
The findings suggest a movement toward a less connected world could not be further from the plans of digital leaders across industries and geographies. Despite concerns of a potential looming recession and talk at the World Economic Forum in Davos about the end of globalization, businesses appear to remain bullish about their plans for further global expansion. 
Additionally, the report shows that the cloud's potential has long been recognized but now its capabilities are becoming grounded in reality. 48 percent of those IT decision-makers across the UAE planning an expansion are most likely to deploy virtually in the short-term and then build permanent physical infrastructure in the new market, while 44 percent said they will support an expansion using existing teams.  
A number of potentially limiting factors were identified by businesses when it came to global growth, with supply chain challenges highlighted as a particular area of concern. Data reveal that 59 percent of the IT decision-makers surveyed globally said their business was plagued by global supply chain issues and shortages, while 58 percent specified the global microchip shortage as a threat to their business.  
Equinix 2022 Global Tech Trends Survey highlights that continued supply chain issues appear to be driving a need for more virtualization, with growth aspirations underpinned by significant planned investment in digital infrastructure. Two-fifth (40 percent) of respondents from the UAE said they plan to facilitate global expansion plans by deploying virtually via the cloud, with (37 percent) doing so using a bare metal solution. 
The pandemic also continues to have a significant impact on businesses' digital strategies. More than half of UAE IT leaders (53 percent) say they are accelerating their company's digital evolution because of the COVID-19 crisis. Indeed, over half (57 percent) confirm their IT budgets have increased as a direct outcome of its legacy – an insight into the now broadly acknowledged necessity for robust digital infrastructure to pivot to evolving business needs in an instant. Furthermore, the majority of respondents (55 percent) believe the technology changes and investments implemented during the pandemic are here to stay. 
There remain, however, significant concerns around cybersecurity. Ensuring expansions are supported by resilient digital models is business-critical, particularly at a time of increasing volatility and emerging global threats. As part of their digital-first strategies, 85 percnet of global respondents confirmed a key priority is improving cybersecurity. 84 percent said complying with local market data regulations is critical, while 83 percent highlighted the need to future-proof their businesses. According to IT specialists, the most feared threats were cyberattacks, security breaches, and data leaks (all 70 percent). 
In addition, the analysis revealed that in the UAE, 86 percent of the IT decision-makers in the UAE, regard accelerating the pace of innovation, digitizing their business, and moving IT infrastructure to the digital edge as the highest priority in their organization's technology strategy. 
Exclusives