November 11, 2022 4:16 pm
UK economy shrinks at start of feared long recession
The first drop in GDP since early 2021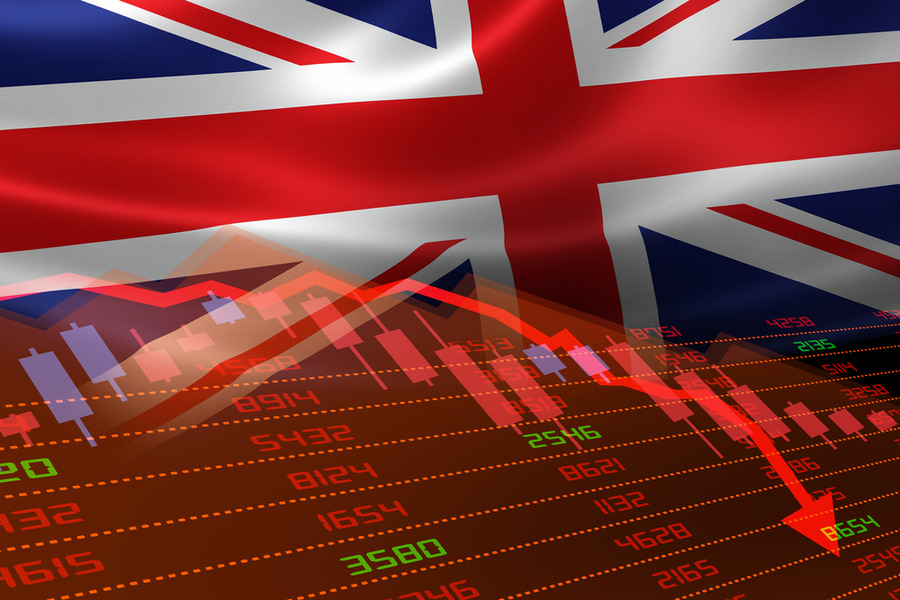 UK economy on the brink of a recession
Britain's economy contracted in the three months to September, signaling the start of what is likely to be a long recession, adding to Chancellor Jeremy Hunt's challenges as he prepares to raise taxes and cut spending.
Official data released on Friday showed that the British economy shrunk by 0.2 percent in the third quarter, which was less than the 0.5 percent contraction predicted by analysts in a poll conducted by Reuters.
This is the first decline in GDP since early 2021 when Britain imposed severe restrictions to combat COVID-19.
It comes at a time when families and businesses are struggling with rising living costs.
Commenting on Friday's data, Hunt reiterated his warning that tough decisions on taxes and spending are needed.
Hunt said in a statement: "I am under no illusion that there is a tough road ahead – one which will require extremely difficult decisions to restore confidence and economic stability." 
Read more: UK Prime Minister Liz Truss resigns
"But to achieve long-term, sustainable growth, we need to grip inflation, balance the books and get debt falling. There is no other way," he added.
Meanwhile, former British Treasury Secretary Kwasi Quarting told Bloomberg on Friday that he warned former PM, Liz Truss, to "slow down" on her economic plans. He also told her it was "mad" to fire him.
In his first interview since he was sacked by the then PM, Kwarteng told TalkTV that they had been wrong to go at a "breakneck speed" with economic measures to cut taxes.
"She said, 'Well, I've only got two years,' and I said, 'You will have two months if you carry on like this.' And that is, I'm afraid, what happened."
Exclusives