September 1, 2022 7:35 pm
UK inflation could top over 22%: Goldman Sachs
Well above the baseline forecast of 14.8%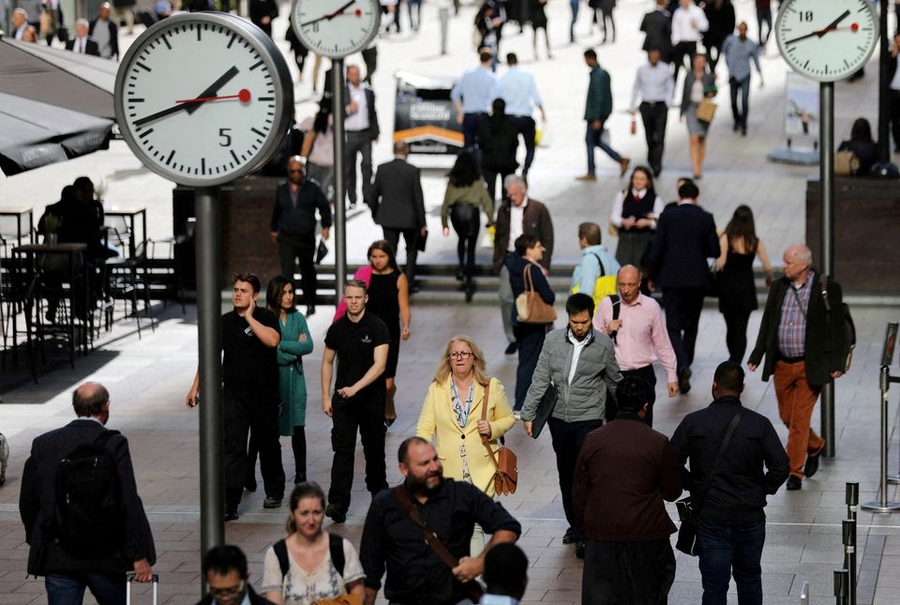 People walking through the financial district in London
Analysts at US investment bank Goldman Sachs have warned that inflation in Britain could exceed 22.4 percent early next year – well above the baseline forecast of 14.8 percent – if soaring gas prices fail to fall.
The UK economy is under threat of a recession, which is expected to begin in the fourth quarter of this year, experts said, noting that the economy is expected to contract by 0.6 percent in 2023.
Goldman Sach noted that the Bank of England (BoE) might apply an interest rate hike by 50 basis points next month. Analysts observed that there is an additional risk of 25 basis points, in the following policy meetings.
Last week, the UK's Energy Regulatory Authority announced that electricity bills will rise by 80 percent to an average of $4,188 per year by October 2022, threatening millions of families with fuel poverty and putting businesses at risk unless the government intervenes.
Citibank economists predicted last week that consumer price inflation would peak at 18.6 percent in January, more than nine times the Bank of England's target.
Exclusives