September 14, 2022 8:13 pm
UK inflation drops to 9.9% as gasoline prices fall
Food price increases persisted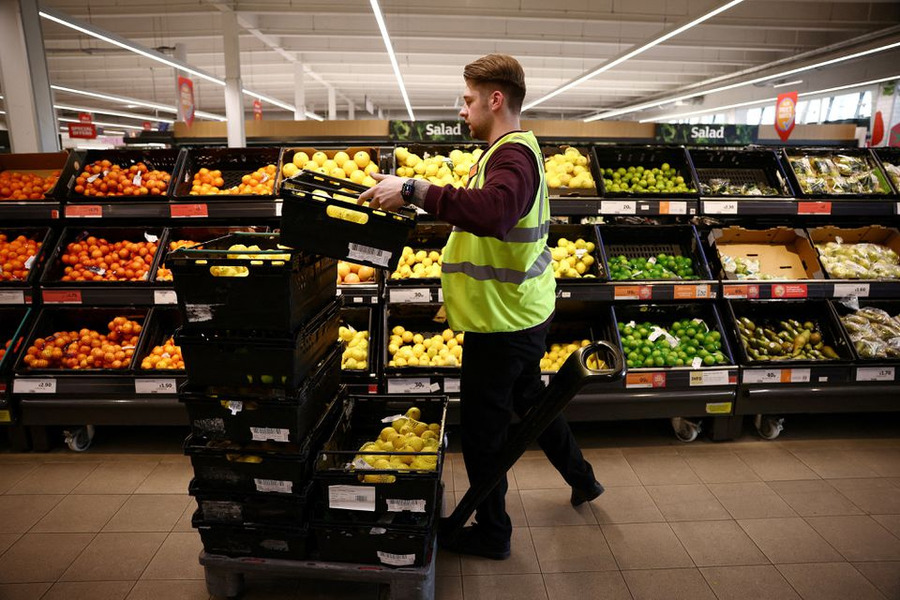 A supermarket worker (Image credit: Reuters)
Inflation in Britain slowed in August, falling to 9.9 percent from 10.1 percent in July, but it remains at its highest level in forty years at the height of the country's cost-of-living crisis, according to the National Bureau of Statistics (NBS) on Wednesday.
In its monthly report, NBS stated that the slowdown in inflation was primarily due to "lower fuel prices."
The increase in food prices, which contributed most to the price increase in July, persisted.
Consumer prices increased by 0.5 percent on a monthly basis, which was less than expected. The core inflation rate, which excludes volatile energy, food, alcohol, and tobacco, increased by 0.8 percent month on month and 6.3 percent year on year, in line with previous forecasts.
The drop in inflation relieves significant pressures on the Bank of England, which is under fire for delaying tightening monetary policy in response to the country's highest inflation rate in more than four decades.
Exclusives