September 13, 2022 7:09 pm
US inflation rises in August despite sharp drop in gasoline prices
Officials from the Fed will meet on Tuesday and Wednesday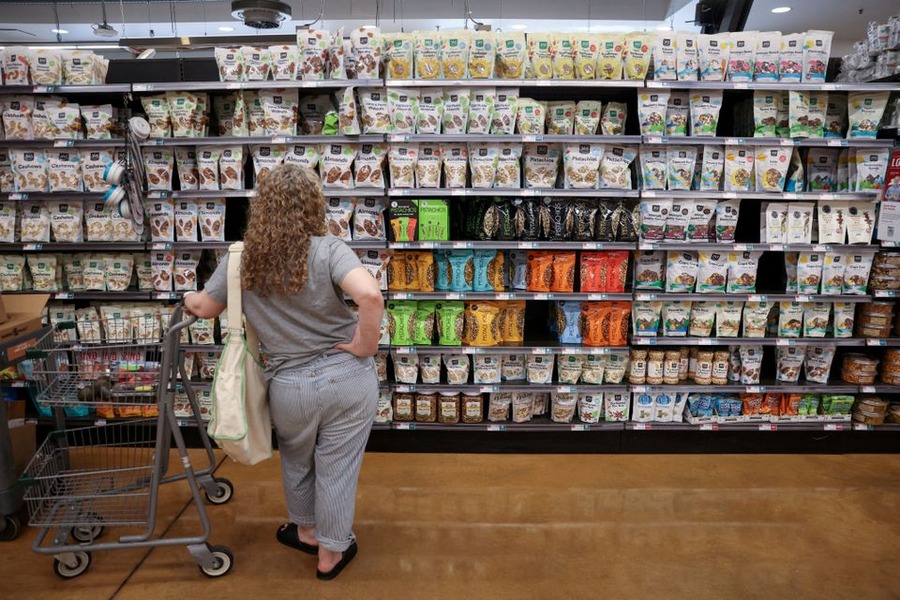 A lady shopping in a supermarket. (Image credit: Reuters)
US inflation rose faster than expected in August, as higher rental and food costs offset lower gasoline prices. This provides cover for the Fed to announce another significant increase in interest rates which will be announced on Wednesday.
According to the US Labor Department, the consumer price index (inflation) rose 0.1 percent in August after remaining unchanged in July. 

Economists polled by Reuters had expected the consumer price index to decline 0.1 percent.
During the month, energy prices fell by 5 percent, led by a 10.6 percent drop in the gasoline index. However, these drops were offset by gains elsewhere. The food index increased by 0.8 percent in August, while housing costs increased by 0.7 percent in August and by 6.2 percent year on year.
Consumer prices increased 8.3 percent year on year. This indicates a slowing of the index, which increased by 8.5 percent in July. The annual index reached a high of 9.1 percent in June, the highest level since November 1981.
The Fed will hold a regular meeting next Tuesday and Wednesday, at a time when inflation remains well below the central bank's target rate of 2 percent. 
Consumer prices surged by 0.6 percent in August after rising by 0.3 percent in July, excluding volatile food and energy components. Core inflation increased by 6.3 percent year on year in August, following a 5.9 percent increase in July.
Exclusives