July 13, 2022 5:58 pm
US inflation rose 9.1% in June, even more than expected
Above the 8.8 percent Dow Jones estimate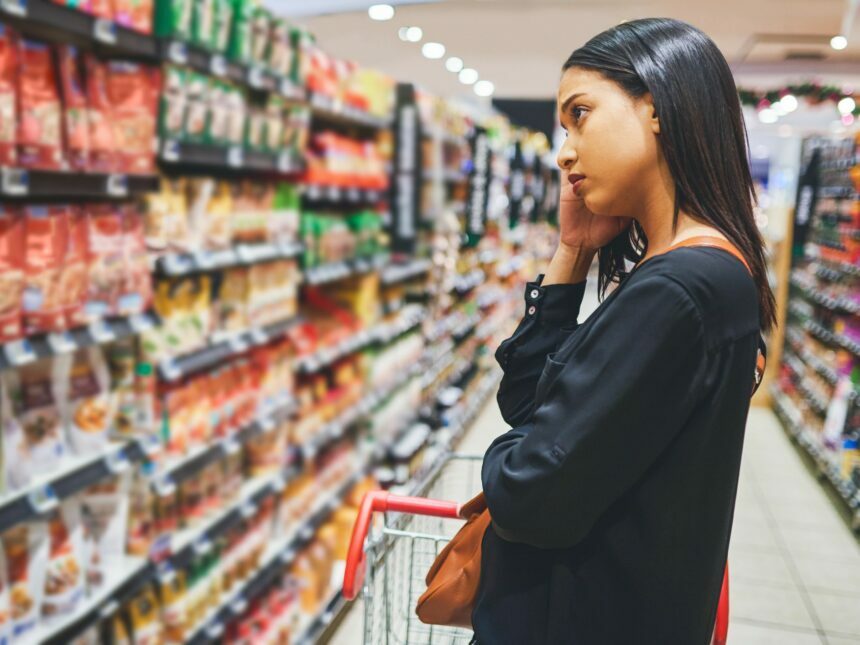 Woman gaze at products on grocery shelves
The consumer price index (CPI), a broad measure of everyday goods and services, soared 9.1 percent from a year ago, above the 8.8 percent Dow Jones estimate. That marked another month of the fastest pace for inflation going back to December 1981.
Excluding volatile food and energy prices, the core CPI increased by 5.9 percent, compared to the 5.7 percent estimate.
On a monthly basis, headline CPI rose 1.3 percent and core CPI was up 0.7 percent, compared to respective estimates of 1.1 percent and 0.5 percent.
The annual US inflation index, which is the primary measure of US inflation rates, measures the change in the prices of goods and services provided to consumers year-over-year.
Much of the inflation rise came from gasoline prices, which increased 11.2 percent on the month and just shy of 60 percent for the 12-month period. Electricity costs rose 1.7 percent and 13.7 percent, respectively. New and used vehicle prices posted respective gains of 0.7 percent and 1.6 percent. 
Exclusives