February 17, 2023 1:56 pm
Weekly Crypto Roundup: Bitcoin's on fire
That's how winning is done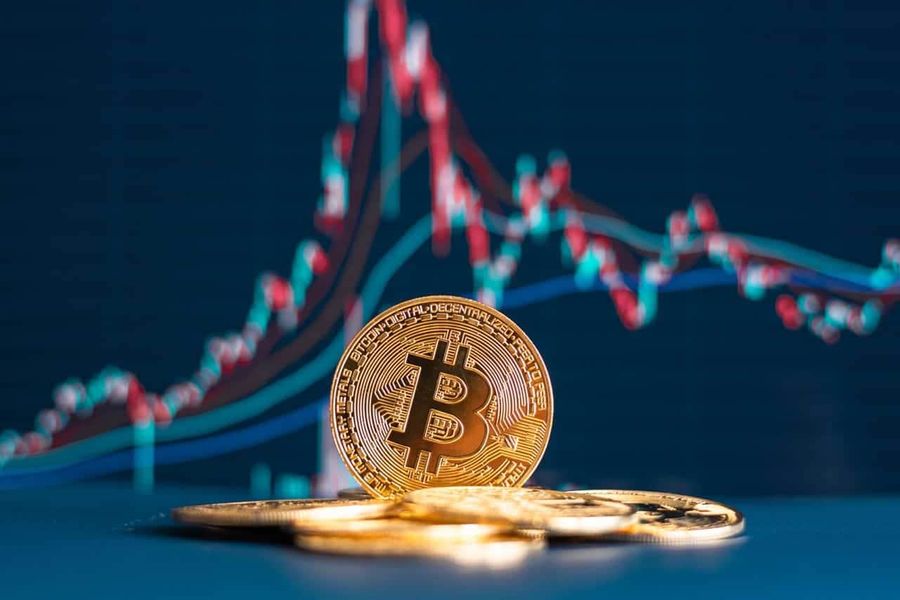 Is this the start of a bull run?
Until Wednesday evening, it was business as usual in the cryptocurrency markets. Come Thursday, the markets raced to new highs with Bitcoin leading from the front.
Bitcoin, the largest crypto by market capitalization, raced to its six-month high, zooming past the $24,000 mark for the first time in two weeks.
This time however, the rise is a lot more pronounced since Bitcoin was hovering around the  $21,600 mark last weekend. At the time of writing, Bitcoin is at $24,869 having gained over 9% in the last 24 hours, after making a new weekly high of $25,230.
In an interview, well-known chart analyst William Noble, director of research at Emerging Assets Group, said if Bitcoin continues in its current trajectory it could more than double in value in the coming months touching highs of $56,000.
Read More: $1 bn in 24-hour gains seen with Tether
Many suspect declining inflation, and the rise in dollar value, as the reason behind Bitcoin's rise. However, according to data from Lookonchain, it appears a mysterious entity poured over $1.6 billion into the crypto market throughout the week.
Analyzing the data, Lookonchain says a majority of the $1.6 billion flowed from stablecoins, especially Circle-issued USD Coin (USDC). The mysterious owner of the funds first withdrew their USDC from Circle, before sending it to various exchanges.
Not surprisingly, the crypto market seems to be divided in how it perceives this rise. While some looked at it as the start of a bull run, for others it had all the makings of a bear trap.
No matter how you look at it, the surge took the market along with it. Ethereum was at $1,713, up over 8% in the last 24 hours. This from a weekly low of around $1,500.
Matic, the cryptocurrency of ethereum scaling network polygon, performed even better. At the time of writing it had gained almost 12% in the last 24 hours, clocking a monthly gain of about 40%.
Read More: Will 2023 be an exciting year for crypto?
While no other crypto in the top 10 has managed to clock a double-digit percentage increase in the last 24 hours, there's hardly any crypto in the top 50 that isn't in green, indicating that the rise is restricted to a handful of cryptos.
All told, the rally has pushed the combined crypto market over $1.17 trillion. This is a 7% jump in the last 24 hours thanks to the total trading volume during that time totaling $107 billion.
Top 3 winners 
        Name                7 day gain
BGB                 102.5%
Floki                 81.9%
Mina                 37.7%
Top 3 losers 
        Name                   7 day loss
Cake                  -10.2%       
CHZ                   -10.0%
FXS                     -9.9%
* Data from CoinGecko 
Disclaimer: This article is based on publicly available information and should not, in any way, be considered financial advice.
Exclusives