February 6, 2023 2:51 pm
What's all this hype about Aptos?
Could it be the next big thing?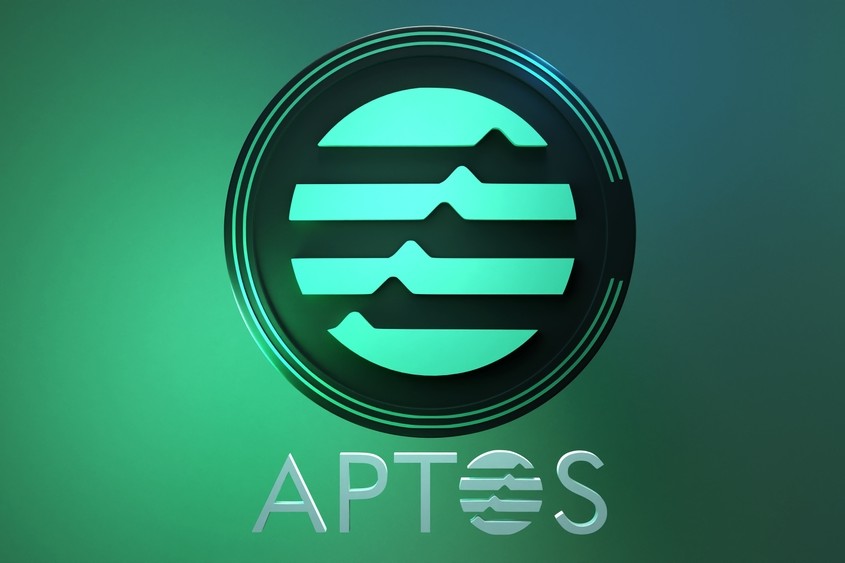 Aptos
Aptos is undoubtedly the hottest cryptocurrency of the past month, with its native token, APT, recording triple digit growth from the start of the year. But is this just hype or is Aptos worth all the attention that it's been getting?
Aptos came into being in 2022 by a group of ex-Meta employees who had worked on Meta's defunct Diem blockchain project. Thanks to the antecedents of its founders, and its objectives, the project managed to catch the fancy of some of the largest blockchain venture capitalists, raising $250 million in two funding rounds in 2022.
While cryptos as a whole started 2023 in green, APT made the best of the positive sentiment to emerge as the best performing token, with its astonishing growth raising its market capitalization to over $3 billion, at the end of January. The crypto is currently trading at $16.60, down a few notches from its high of over $19 at the fag end of January.
Aptos ecosystem

Although APT has slid from its highs in recent days, there have been a few notable developments in its ecosystem that could reflect an uptrend over the coming days.
For starters, the appetite for non-fungible tokens (NFTs) built on Aptos has been on a steady increase. In fact,  METAPIXEL has recently announced that it will launch its NFT collections on the Aptos network soon.
Read More: Here's how you can make money by lending your NFT
In addition to the NFT space,  Aptos has revealed its plans to soon release an upgrade, Aptos v1.2, which boasts of several interesting features. According to the developers, in addition to performance optimizations that'll reduce latency, Aptos v1.2 will also help reduce timeouts for full nodes even in low-bandwidth environments.
Craptos?
While there have been no dearth of positive developments in the Aptos ecosystem, many argue that the rally could lose steam, with some traders going as far as to refer to it as Craptos. According to Decrypt, one of the reasons behind APT's meteoric rise was due to the Kimchi premium.
One Twitter user  pointed out that APT has three times the trading volume on Korean exchange Upbit compared to the world's biggest crypto exchange Binance. Building on that another user did not mince words and said that Aptos was heavily manipulated.
According to CryptoPotato, It is worth noting that on-chain data doesn't clearly justify the explosive movement of APT's price. For instance, it argues the total value locked in the protocol remains relatively little and only registered a 10% increase during the same period when APT jumped about 400%.
Read More: Islamic cryptos may offer a way forward
While none of this indicates a deliberate attempt to influence APT prices, there is apprehension in a particular section of traders and investors. At the same time, one cannot discount the interest shown by VCs who clearly believe in Aptos' vision.
Disclaimer: This article is based on publicly available information and should not, in any way, be considered financial advice.
Exclusives