August 24, 2022 9:42 am
White House shaves off 2.4% from US economic growth in 2022
With Omicron's return, the Ukraine war, inflation, and interest rate hikes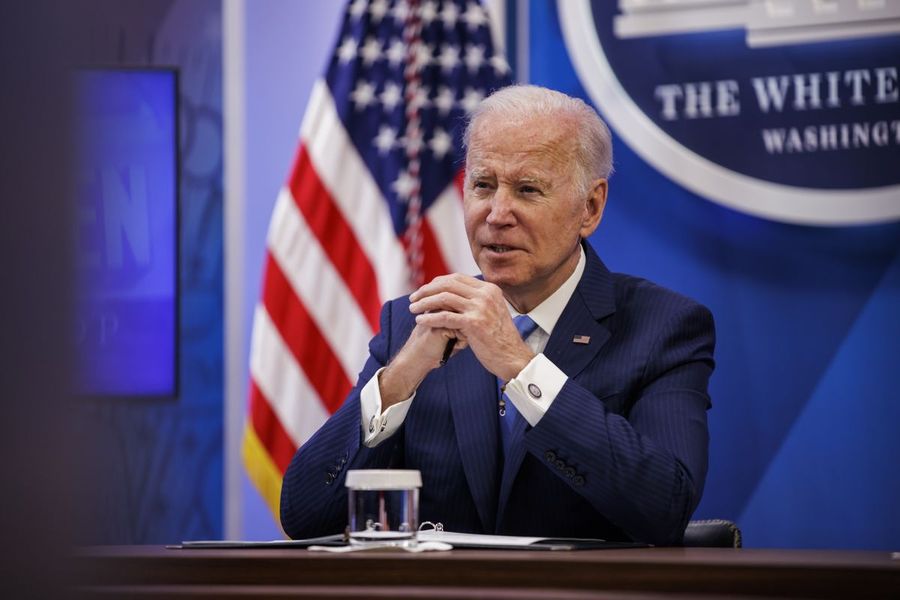 US President Joe Biden
The White House has slashed its forecast for US real GDP growth in 2022 to 1.4 percent, down from 3.8 percent in March. It attributed the slowdown to the re-emergence of the Omicron variant, the war in Ukraine, persistent inflation, and high-interest rates.
The White House also reduced its current-year inflation forecast to 6.6 percent, down from 2.9 percent in March, and revised the average unemployment rate for 2022 down to 3.7 percent, down from 3.9 percent in March.
The US economy contracted year on year by 0.9 percent in the second quarter of this year, deviating sharply from expectations of 0.4 percent growth.
The US economy's decline to the negative range in the last quarter is the second in a row, with the US GDP contracting by 1.6 percent in the first three months of the year compared to the same period in 2021.
In a July report, the International Monetary Fund (IMF) predicted that US's GDP, the world's largest economy, would grow by 2.3 percent this year, a significant decrease from the previous month's estimates of 2.9 percent.
Exclusives