March 9, 2023 4:23 pm
Why is climate fintech a hotspot for VCs right now? 
In 2022, climate FinTech investments reached a record high of $2.9 bn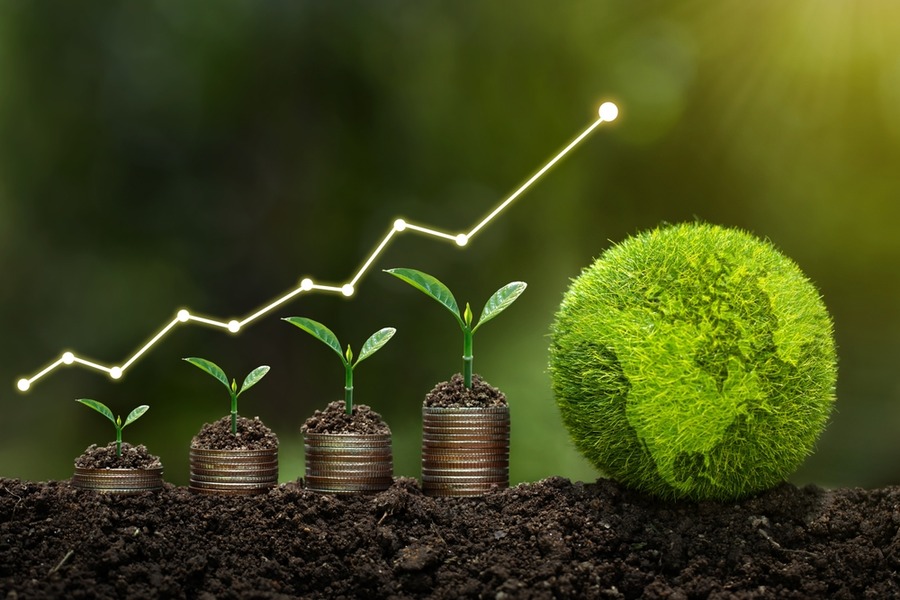 Climate fintech is on the rise
Venture Capitals (VCs) love an industry mashup. And their new favorite is climate fintech. More and more fintech investors are looking for climate-related investments — and more climate-focused VC firms are also looking into this intersection.
Climate Fintech is a digital financial technology that catalyzes decarbonization. It is simply the intersection of climate, finance, and digital technology. These digital innovations, applications, and platforms serve as crucial financial intermediaries and mediums between all stakeholders pursuing decarbonization.
How can Fintech be channeled and applied to address climate change?
Climate fintech solutions can help manage risks, secure efficiency gains, and inform choices in the battle against climate change.
Climate fintech holds promise for leveraging this digital transformation and retooling the financial sector to benefit people and the planet. By taking the edge off climate change risks, it can support climate action by unlocking the potential of climate finance and realizing the Paris Agreement goals for reducing greenhouse gas emissions and improving resilience to climate change.
Driven by supportive policies and government initiatives, many climate fintech business models are emerging. Applying digital technologies and financial product innovations can help overcome climate finance challenges by connecting banks, insurers, nonbanks, start-ups, big tech firms, technology providers, regulators, and consumers.
Read more: Fintech industry in MENA triples to $1.68 bn in H1
Record funding
FinTech companies that are driving net-zero continue to attract record VC funding, according to a February report from Commerz Ventures.
In 2022, climate FinTech investments reached a record high of $2.9 billion, representing 2.4-times more capital than 2021. The sector has come a long way in a short time, with just $405 million raised between 2010 and 2020. It stated that all companies included in its research were founded post 2010.
European companies raised 1.4-times more venture funding across 2.5-times more funding rounds compared to the US. In terms of numbers, European climate FinTechs raised $1.7 billion across 124 deals and US companies raised $1.1 billion 49 deals, the paper revealed
The report also highlights that early-stage companies are attracting the lion's share of funding, with over 50% of all financing rounds being at pre-seed and seed stages. Series A deals made up 26% of deals.
As for the most attractive sectors, carbon accounting and carbon offsetting attracted the most funding in 2022, with $970m and $505m respectively. On top of that, carbon offsetting grew the most rising by 3.1 times. This was followed by carbon accounting at 2.4 times and carbon credits trading at 2 times.
In Europe, France led the charge for climate FinTech, with startups raising a total of $770m. It was then followed by the UK with $562 million, Iceland with $117 million, and then Germany with $109 million, according to the study.
The report states that relative to the country's economic size, both Iceland and Sweden, which had $59m raised, are recording high funding volumes.
In the first six months of 2022, startups that sit at the intersection of climate, finance, and tech have raised $1.8 billion globally — already 1.5x the total for all of 2021, according to data from VC firm CommerzVentures.
On Wednesday, RenewWest, an environmental asset developer, has secured $3.2 million in its seed funding round, which was led by Aspiration and One Small Planet.
A report from the World Economic Forum and McKinsey, claims nature-based climate solutions can provide around 30% of the global emissions reduction needed to achieve the 1.5-degree target under the Paris Agreement.
For more on ESG, click here.
Exclusives