December 20, 2022 9:22 am
Will Elon Musk step down as Twitter leader?
57.5% of users voted for him to step down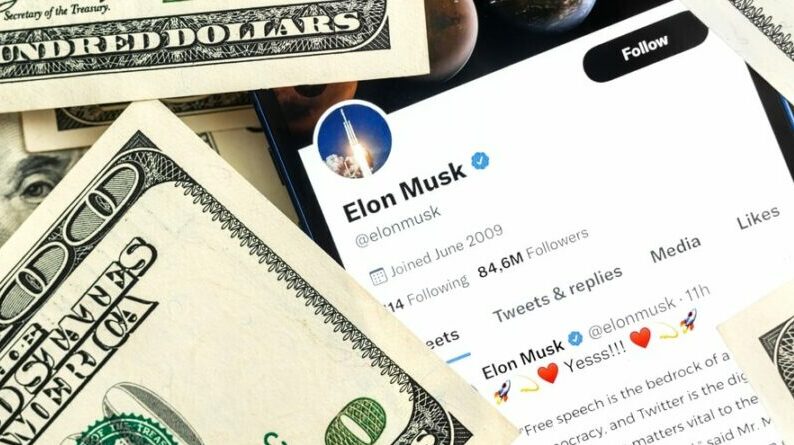 Twitter Musk
Will American billionaire Elon Musk step down as head of Twitter? A question that was asked after users of this platform "voted" "yes" to Musk stepping down from the presidency of the company "Twitter" that he owns after he put his fate in the hands of voters.
Musk tweeted: "Should I step down as Twitter leader?", with two possibilities, "yes" and "no", pledging to commit to the result.
The result of the vote was that 57.5 percent of respondents approved of Musk stepping down, after voting "yes," compared to 42.5 percent who voted "no" in a poll of more than 17 million people.
Read: Does Mastodon have what it takes to take on Twitter?
He later posted a provocative tweet that could indicate he might step down. "As the saying goes," he wrote, "be careful what you wish for, you might get it."
But Musk wrote shortly after the previous tweet: "Those who want power are the ones who don't deserve it." Does this mean that he will renege on his commitment to Twitter users?
The billionaire released the survey after apparently admitting he had made a mistake by preventing Twitter users from promoting their accounts on rival social platforms.
He tweeted: "There will be a vote on major changes to the rules of use. I apologize, it won't happen again."
The abrupt rule change was the latest in a series of controversial changes Musk has introduced since taking over as Twitter leader in October, a development that has prompted a growing number of users to encourage their followers to follow them on their posts on other sites.
Twitter announced that it would "no longer allow free promotion of certain social platforms."
Musk has stirred controversy several times since taking over at Twitter a few weeks ago, including firing many workers at Twitter, reinstating some far-right accounts, and blocking journalists' accounts.
For more tech noogy news, click here.
Exclusives