March 15, 2023 5:17 pm
Youth-led Road to COP28 opens in Expo City Dubai
Efforts to develop $3 bn global weather warning system by 2027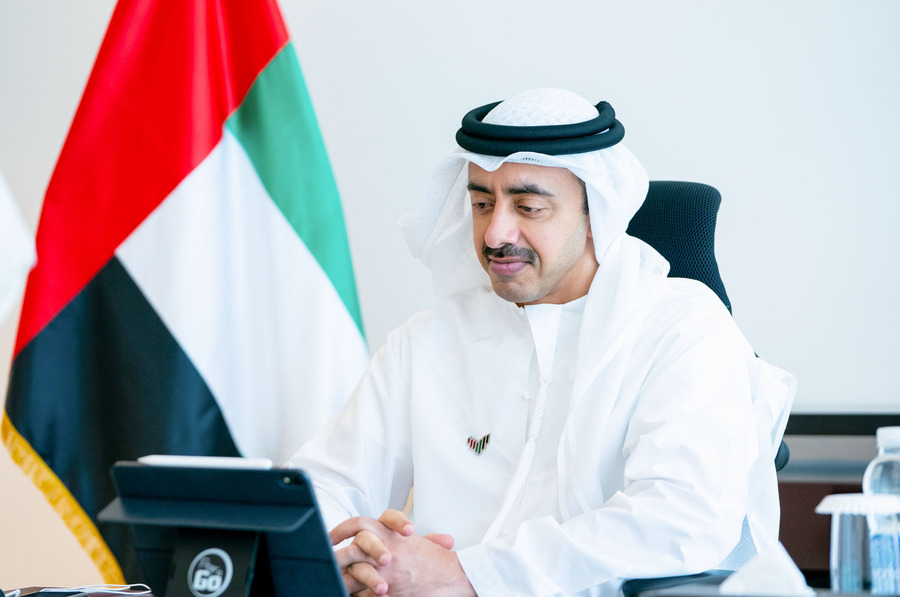 Sheikh Abdullah bin Zayed Al Nahyan (Photo Credit: WAM)
The first COP28 Presidency-hosted and youth-led event "Road to COP28" kicked off today at Expo City Dubai, under the patronage of H.H. Sheikh Abdullah bin Zayed Al Nahyan, Minister of Foreign Affairs and International Cooperation and Chairman of the Higher Committee overseeing preparations for COP28.
The event represents a significant moment for the country's youth to come together and join the wider community in raising awareness and mobilizing an all-of-society effort towards COP28.
Road to COP28 began with a morning program of interactive workshops to inspire, educate, and empower young students ages 7 to 15 to understand and tackle climate change.
The program will be followed by activities including youth circles, debates, workshops, sustainability initiatives, and performances hosted by partners; the Federal Youth Authority and the Arab Youth Centre.
The main evening program will be a platform for the UAE's leadership to share their ambitions for COP28 alongside youth climate advocates.
The Road to COP28 event aligns with COP28's goal to accelerate global climate action, with all parties and stakeholders across society working together to achieve the pledges made for future generations.
With climate action at the center, the event will revolve around four strategic pillars: participation, action, voice, and education. The event will also see the launch of key initiatives to enhance youth participation in the UN climate process and amplify the efforts of youth-led and youth-focused organizations in the global climate community.
$3.1 billion plan
Efforts to establish a global early warning weather system by 2027 are growing ahead of the crucial COP28 climate summit in Dubai.
The UN-led $3.1 billion plan could help predict extreme weather and hand a vital lifeline to those in developing countries most at risk of climate-related disasters.
Unveiled at COP27 in Egypt last year, efforts are now building to implement the system with further updates expected at the UN climate talks at Expo City Dubai from November 30 until December 12.
For more on COP28, click here.
Exclusives