YouTube has been getting a lot of attention from TV audiences, helping grow its ad revenues in Q2 2023, following three straight quarters of decline.
In May, YouTube became the most popular channel on TV compared with any other streaming platform or network. Media experts estimate that around 45 percent of YouTube's viewership in the U.S. takes place on TV, compared to well below 30 percent in 2020. That's a radical shift for the video-streaming service from having a cellphone or computer audience, to one preferring the actual tube.
YouTube parent company Alphabet reported revenues of $74.6 bn in Q2, up 7 percent, This reflected resilience in its digital advertising business. Alphabet made a net profit of $18.4 bn. Google ad revenues in the quarter rose 3.3 percent to $58 bn. YouTube ad revenues rose 4.4 percent to $7.7 bn.
YouTube experienced a massive overall advertising growth from $15.1 bn in 2019 to $29.2 bn in 2022. Advertisers plan to spend up to 20% more on YouTube in the fall compared with last year, helped by Hollywood's labor strikes hampering new movie production.  YouTube could land $7 bn in ad commitments during the upcoming season.
Read: Tech stocks, market sentiment, boosted by strong earnings report
Game on
YouTube's dive into live sports with NFL games starting in September is behind a not-so-subtle redistribution of TV ad spending this summer. YouTube reportedly spent $14 billion for NFL streaming rights. Soccer has already been a huge hit. This year's Champions League Final was again broadcast freely on YouTube. Out of the 5.1 million people who watched Manchester City play Inter Milan on a TV set, 28 percent tuned in through YouTube, or 1.5 million viewers.
Last year's final between Liverpool and Real Madrid was watched by 6.2 million people, 26 percent of whom watched through YouTube.
AI and YouTube
Google is reportedly using YouTube's data to train its newest generative AI model, Gemini.  Last April, Alphabet CEO Sundar Pichai unexpectedly combined two distinctly different and large artificial intelligence teams in an effort to best OpenAI and other market competitors.
Gemini is expected to give Google the ability to build products its competitors, for now, are not equipped to match.
Google also wants to charge app developers for access to Gemini through its Google Cloud server-rental unit in hopes of catching up with Microsoft. Microsoft has raced ahead with new AI features for its Office 365 apps and has also been selling access to OpenAI's models to its app customers.
Google engineers have discussed giving Gemini the ability to create videos based on text descriptions of what people want to see.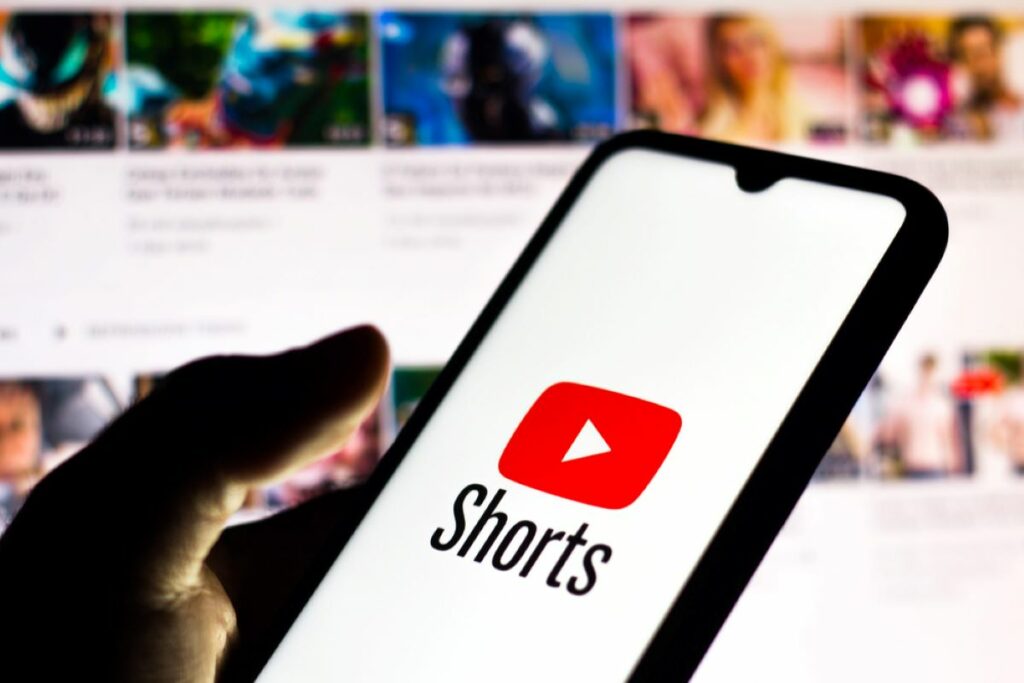 YouTube shorts
Google has unveiled new advertising capabilities for YouTube Shorts extending into video reach campaigns, using Google's AI technology.
Monetizable YouTube Shorts generated 50 billion daily views in Q1 2023, up from 30 billion quarter on quarter.
YouTube TV viewership
YouTube TV has surpassed the 5 million user mark, pushing ahead of other virtual MVPDs like Hulu+Live TV, according to Google's YouTube site, a number that notably includes both paid subscribers and those trialing the service as of June 2023. The company didn't disclose how many of the 5 million are non-paying trial customers. YouTube TV's base plan usually costs about $65 per month, but many opt for its free viewing option.
For more on tech news, click here.