March 13, 2023 6:48 pm
Biden reassures Americans: Your deposits are there when you need them
Silicon Valley and Signature shareholders will lose everything."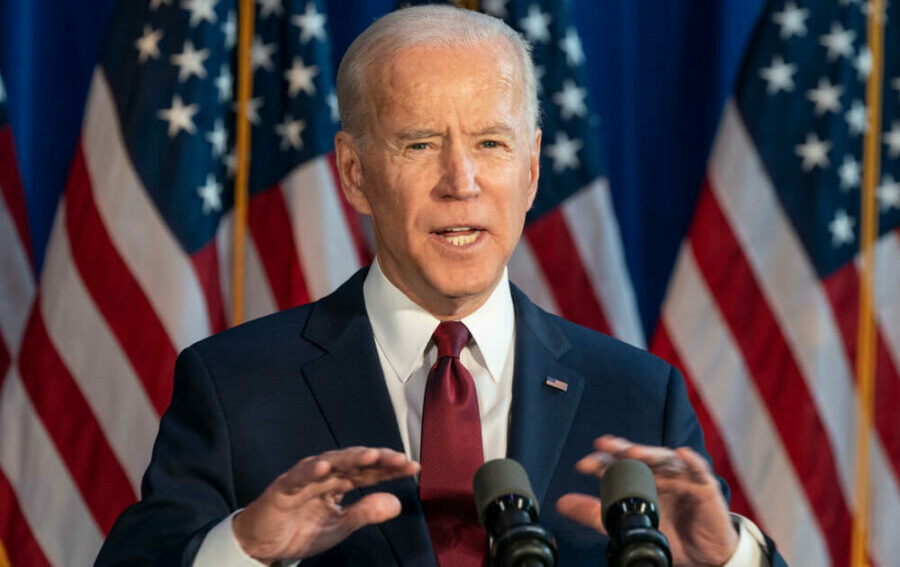 US president Joe Biden
Amid panic in the banking system following the sudden collapse of Silicon Valley (SVB) and placing another bank under federal administration, President Joe Biden has reassured Americans that their banking system is safe.
In televised remarks from the White House, Biden said: "Americans can trust that the banking system is safe. Your deposits will be there when you need them."
He said he would seek stricter rules in the wake of the bank's collapse, announcing that the bank's managers would be fired.
He stressed that taxpayers will not be held responsible for compensating the losses of Silicon Valley depositors, stressing that the crisis is under control.
Biden noted that the government ensures that depositors get their money back but that "taxpayers will not bear any losses," explaining that "the money will come from fees paid by banks to secure deposits."
He said he would ask Congress and banking regulators to strengthen banking rules to "reduce the likelihood of this type of failure again."
Read: HSBC pays 1 pound to rescue UK arm of collapsed Silicon Valley Bank (SVB)
The 80-year-old Democratic president, who has consistently maintained his desire to tackle big business firms, has also been careful to rule out providing free aid to the banking sector.
In a tweet on Sunday, he promised to "hold accountable" the financial actors "who caused this chaos".
Authorities took action in the United States and Europe to protect the deposits of the institution which went bankrupt and placed under general guardianship on Sunday.
Major European market indexes fell more than 2 percent, while bank shares suffered sharp declines, AFP reported.
Meanwhile, a group of companies released statements on the London Stock Exchange to reassure investors.
On Sunday, U.S. authorities unveiled a series of measures to reassure individuals and businesses about the strength of the US banking system, and will in particular ensure the withdrawal of all deposits of the bankrupt California-based bank.
In addition to SVB, US authorities will ensure access to all deposits of the Signature Bank Foundation, which was shut down by regulators in a move that surprised everyone.
London announced on Monday that HSBC had bought Silicon Valley's British subsidiary for one symbolic pound sterling.
Britain's finance ministry said in a statement: "Silicon Valley (UK) Bank has today been sold to HSBC (…). SVB UK customers will be able to access their deposits and banking services as usual from today.
Authorities are keen to avoid panic in the markets and mass withdrawals of bank customers, which could have a devastating contagion effect on the sector.
"The banking system is more resilient and has a much better foundation than it was before the 2008 financial crisis," a Treasury official said, adding that all the measures unveiled Sunday were "necessary to address the systemic risks we have observed in financial markets." A Federal Reserve official said the solution announced Sunday protects depositors, but shareholders at Silicon Valley and Signature "will lose everything."
At the same time, US authorities put SVB up for auction with the aim of finding a buyer as soon as possible.
This weekend's race against the clock is reminiscent of September 13-14, 2008, when U.S. authorities failed to find a buyer for Lehman Brothers and refused to intervene, pushing the bank into bankruptcy with dire consequences for the financial sector, the global, and the economy as a whole.
In Germany, the Federal Financial Supervisory Authority said Monday that SVB's bankruptcy does not pose a "threat to financial stability" in the country.
French Economy Minister Bruno Le Maire also stressed that French banks were not in danger, saying: "I don't see any risk of contagion."
Le Maire stressed that French banks are "not as active in one sector" as Silicon Valley Bank, which has been working almost exclusively with the new technologies sector.
Many have expressed concern about the repercussions of SVB's bankruptcy on the technology sector in the United States but also abroad.
For more on banking and finance, click here.
Exclusives