It's no longer a secret that artificial intelligence (AI) has a significant impact on our lives. We can use it to streamline and improve various basic business and personal procedures, increasing productivity. ChatGPT (Chat Generative Pre-trained Transformer),  a chatbot launched by AI firm OpenAI in November 2022 has been garnering buzz lately as a free tool that can lend a hand to writers, researchers, and even CEOs with their tasks, saving them thousands of hours.
Since OpenAI made ChatGPT available, it has been used to write articles for at least one news publication, write lyrics, and draft research paper abstracts that fooled some scientists.
Some CEOs have already used the platform to send emails or perform accounting tasks.
A recent survey of 4,500 employees conducted by Fishbowl, a social network owned by career services firm Glassdoor, revealed that nearly 30% of professionals in the United States have already used ChatGPT or other AI tools for a work-related task. Workers in marketing and advertising had the highest rate of adoption, with 37% reporting that they had used AI, followed by 35% and 30% in technology and consulting, respectively.
Oded Netzer, a text-mining expert at Columbia Business School, said he immediately recognized ChatGPT as a revolutionary advance in artificial intelligence.
Uses
You can use ChatGPT in many ways:
An alternative to Google search
Develop your own chatbot
Virtual counselor
Coding
Detail your plan for content marketing
Construct your entire advertising campaign
Creative writing
Read more: ChatGPT is making heads-turn, and for good reason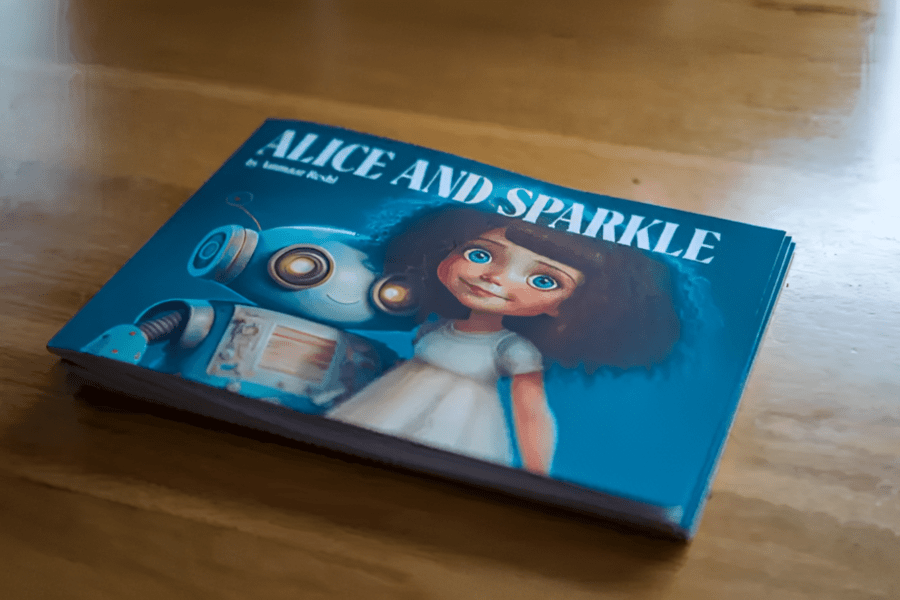 A 12-page children's book published  by Ammaar Reshi using ChatGPT (Photo Credit: Ammaar Reshi's Twitter handle)
Writing a novella?
Ammaar Reshi was reading a bedtime story to the daughter of a friend when he decided he wanted to write his own.
Reshi, a product-design manager at a San Francisco-based financial-tech firm, said that he had little experience in illustration or creative writing, so he turned to AI tools.
Using OpenAI's new chatbot, ChatGPT, Reshi authored "Alice and Sparkle," a story about a girl named Alice who wants to learn about technology and her robot friend, Sparkle. He then illustrated it with Midjourney, an AI art generator.
Reshi self-published his book on Amazon's digital bookstore just 72 hours later.
For more tech news, click here