November 9, 2022 9:39 am
High inflation dominates views of American voters in midterm elections
All eyes are on inflation data to be released on Thursday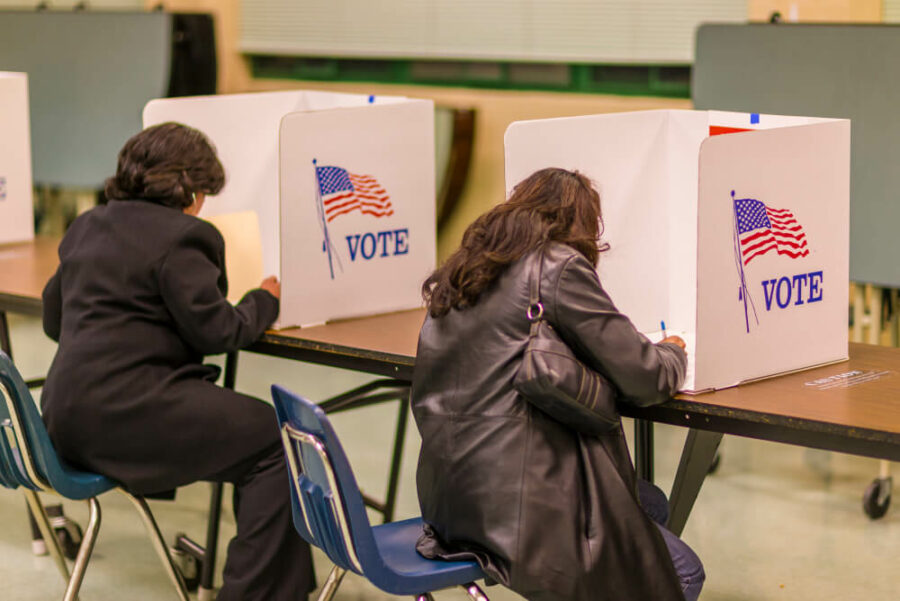 Inflation was top issue in the midterms
High prices were at the forefront of voters' minds when they cast their ballots in this year's US midterm elections, according to preliminary results of nationwide and statewide polls conducted by CNN and other news networks.
Nearly a third of voters said inflation was the most important issue in determining how they voted for House candidates. More than 7 out of 10 of them chose Republicans.
Inflation also dominated most opinion polls conducted in 11 key states. At least two-thirds of those worried about rising prices in several crucial states cast their ballots for Republican candidates in the Senate.
Consumers have suffered from rising prices for food, gas, and other necessities for more than a year as inflation hovers around 40-year highs.
Related: "OPEC+" agrees to slight production increase, far below Biden's ambitions
About three-quarters of voters nationwide said the economy was "weak" or "not good," and said inflation had caused them severe or moderate suffering. About two-thirds said gas prices had caused them to suffer.
Voters have a hardline view of the way things are going in the country in general, with more than 7 in 10 saying they are "dissatisfied" or "angry"."
The results of the poll day poll are in line with pre-election polls, as well as consumer confidence polls, all of which show that Americans are concerned about the state of the economy.
Although President Joe Biden and congressional Democrats have tried to promote the measures they have taken to cut costs, many voters are not giving them credit. Polls found that less than half of voters for House candidates said Biden's policies were hurting the country, while only about a third said they were helping.
Experts at Goldman Sachs say that if Republicans end up winning at least control of the House of Representatives, the subsequent reaction in financial markets could be modest.  But the Democrats' surprise victory could upset the market if it pushes investors to expect higher corporate taxes and other policy changes.
But a Republican victory could also mean less help from a Republican Congress during a potential recession than a Democratic-controlled Congress. Economists expect a sharp slowdown in the coming months as raising interest rates aimed at taming inflation puts restrictions on business activity and spending.
All eyes are on inflation data to be released on Thursday, which will determine the tone of the speech by Federal Reserve Chairman Jerome Powell and could strengthen the Federal Reserve's stance on the interest rate hike campaign.
Exclusives