March 8, 2023 8:49 am
Powell hints at possibility of larger, possibly faster interest rate hikes
White House calls on Fed to 'take a breather'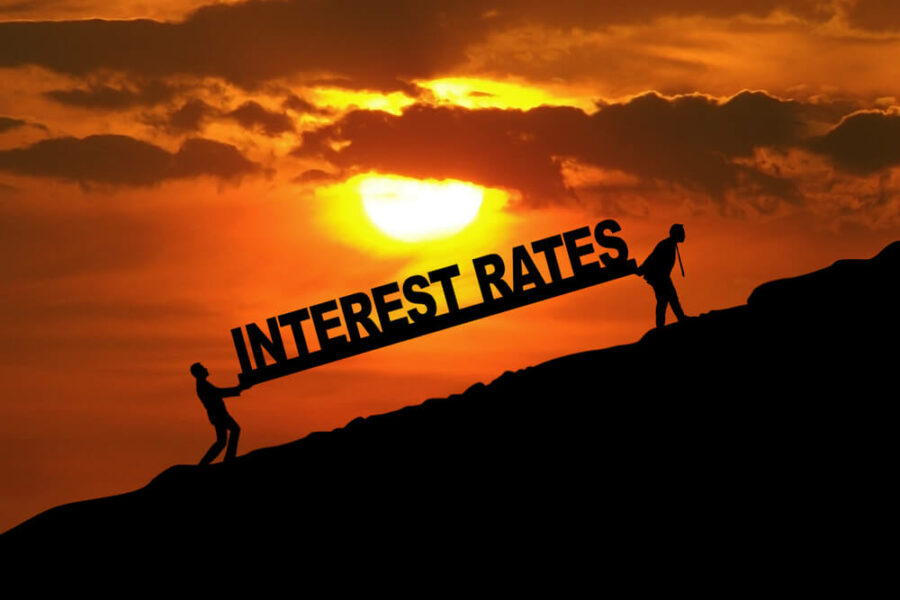 US interest rates
US Federal Reserve Chairman Jerome Powell told lawmakers that the Fed will likely need to raise interest rates more than expected on the back of strong recent data and that it is ready to act to control inflation. The White House responded by saying the central bank should slow down on trying to raise interest rates.
Powell told a Senate committee that "recent economic data is stronger than expected, which assumes that the final level of interest rates is likely to be higher than expected."
Inflation remains high and growth is slow, and the Fed's key interest rate may continue to rise to more than 5.1 percent, the level at which central bank officials had expected a halt, according to their latest forecast published in December.
These forecasts will be updated on March 21 and 22, during the next Federal Reserve meeting.
To combat strong inflation in the US, the Federal Reserve  (FED) has been raising interest rates for a year, increasing them from a margin of 0-0.25 percent adopted during the Covid-19 pandemic to support the economy and increase consumption, to a margin of 4.5 percent to 4.75 percent, currently.
Read: FED: To continue fighting inflation by raising interest rates
After several strong rate hikes, the FED recently adopted a slower pace, even returning to its usual pace after its last meeting on Feb. 1 by raising rates a quarter of a percentage point each time.
But Powell, who will testify again on Wednesday before the House Financial Services Committee, said that it could change again. "If all the data suggest that faster tightening is warranted, we will be prepared to accelerate the pace of rate hikes," he said.
The comments caused panic on Wall Street, which posted a sudden decline. It closed sharply lower at a time when the FED is widely expected to approve a 50 basis point increase at its next meeting after speculation that it would adopt the same 25 basis points increase as it did at its previous meeting. In addition, Powell warned that rates could remain high "for some time."
He pointed to strong results recorded in January in terms of employment, consumer expenditures, industrial production, and inflation, adding that the figures were likely the result of warmer-than-usual weather in that period.
White House
Asked about Powell's remarks, Reuters quoted a White House official who declined to be identified as saying it was important not to rely too much on one-month data.
"The White House will not interfere in the management of the Federal Reserve. But we're dealing with one-month data and people need to sit down and take a breather."
Reuters said the White House was counting on Powell, a moderate Republican, to steer the economy toward a "smooth downturn" in which inflation would fall without falling into recession, as Democratic President Joe Biden prepares for a second presidential campaign focused on creating jobs and increasing investment.
For more on interest rates, click here.
Exclusives