December 19, 2022 9:39 am
Slowdown driving thousands of employee layoffs. Process worsens in 2023
Tech layoffs go beyond Great Recession levels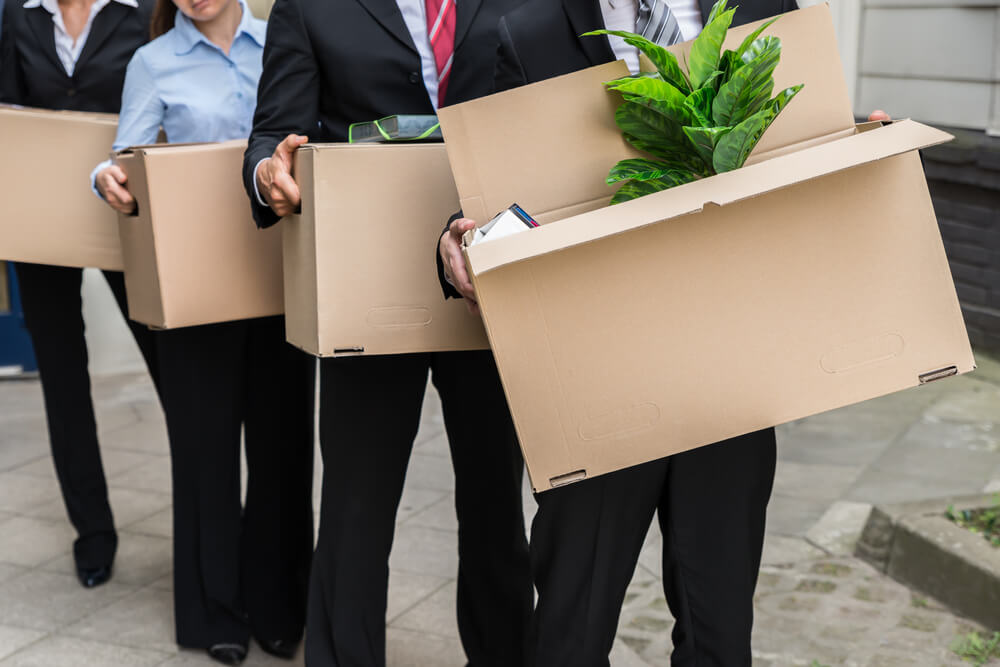 Layoffs
2022 took a heavy toll on a large number of companies. Record-high inflation led them to dramatically engage in layoffs, a pace that will continue into 2023 as fears of a global recession grow.
The latest news came from New York-based investment bank Goldman Sachs, announcing its plans to lay off up to 8 percent of its staff.
This means that up to 4,000 employees may be impacted. Goldman has about 49,000 employees, according to the bank's September data, a figure that is 14 percent higher than a year earlier.
The announcement comes less than a week after Goldman reportedly prepared plans to cut hundreds of workers, making it the latest major bank to cut staff amid fears of a possible recession.
These layoffs are likely to occur in January and will affect every division of the bank.
Chief Executive David Solomon had previously warned that the bank was bracing for "headwinds on our expense lines, particularly in the near term" and that there could be "some bumpy times ahead".
In September, sources said Goldman planned to reinstate its policy of firing between 1 percent and 5 percent of underperforming employees annually. This came after the bank reported that its profit fell by almost 50 percent over the twelve months ending in July, to less than $3 million.
Barclays began a round of cuts targeting 200 employees, while Citigroup laid off 50 employees in its business operations. So did Morgan Stanley, which has embarked on a new round of layoffs, at a time when deal-making activity is being hit by rising inflation and economic stagnation.
Read: The IMF, World Bank, warn of a growing risk of a global recession
Tech layoffs in 2022
Layoffs were not limited to financial companies. Layoffs in tech companies exceeded those in Great Recession levels and may worsen in early 2023.
More people were laid off by tech companies in 2022 alone than those laid off during the Great Recession of 2008-2009 which led to the downfall of Lehman Brothers.
Trends suggest that this process could worsen next year, given the outlook for the global economy.
Potential companies in these layoffs are Meta, Amazon, Twitter, Microsoft and others, affecting thousands of professionals, and leading to a huge wave of unemployment and inflation.
According to data from global outsourcing and career transformation firm Challenger, Grey & Christmas, IT companies fired about 65,000 people in 2008, and a similar number of individuals lost their jobs in 2009. By comparison, 965 IT companies terminated more than 150,000 employees globally this year.
As of mid-November, there had been 1,361 waves of layoffs at IT companies worldwide, according to TrueUp's layoff tracking technology.
Tech job cuts are expected to worsen in the first few months of 2023 due to unstable global macroeconomic conditions. Google appeared to be the next company to lay off employees, and anxious employees received no assurance from CEO Sundar Pichai at an all-out meeting, who was quoted as saying it was "difficult to predict the future" and saying he could not make "forward-looking commitments."
A study by MarketWatch showed that layoffs are part of a plan used by tech companies to stay viable until 2023 and beyond, according to the Economic Times.
Layoffs go beyond technology companies. PepsiCo is announcing it is firing hundreds of employees despite generating $79 billion in net revenue in 2021, according to an internal memo.
The multinational food, snack, and beverage company will lay off employees from the company's jobs in the North American snacks and beverage division.
These layoffs can be interpreted as a signal that we may be heading toward a sharp economic slowdown as well-functioning companies are looking to cut costs.
Press layoffs
The Washington Post is the latest media company to announce layoffs as the industry struggles with a declining advertising market.
A number of other media outlets have made staff cuts, including Ginnett, which underwent another round of layoffs earlier this month after some 400 employees were cut out over the summer.
CNN laid off several hundred employees last month and cut back on its HLN channel as well as original series and movie units.
The NPR announced a hiring freeze to make up for the budget shortfall.
Poll
A few days ago, ResumeBuilder.com surveyed 1,000 business leaders to understand how to achieve employment in their organizations in 2022 and the outlook for 2023.
The results were as follows:
61 percent of business leaders said their organizations would likely lay off in 2023.
57 percent of business leaders said 30 percent or more of their workforce was likely to be laid off in 2023.
70 percent of companies are likely to implement a hiring freeze in 2023.
34 percent said their organizations are reducing or canceling holiday gifts or rewards this year. There is an intention to cut the salaries of current employees by 27 percent.
Reduced rewards
In addition to firing employees, U.S. banks are moving to cut annual bonuses, which they used to give to their top investment bankers, by as much as  30 percent, in a show of strength that Bloomberg described as an end to the war on talent from the recession and a return to the decision to set wages in the hands of companies.
Citigroup, Bank of America, and JPMorgan are considering cutting annual bonuses for senior managers by about a third while withholding them entirely from underperformers.
For more on the global economy, click here.
Exclusives