March 7, 2023 6:57 pm
Major progress likely on Oman transport projects in 2023
Rail, road and aviation plans gain traction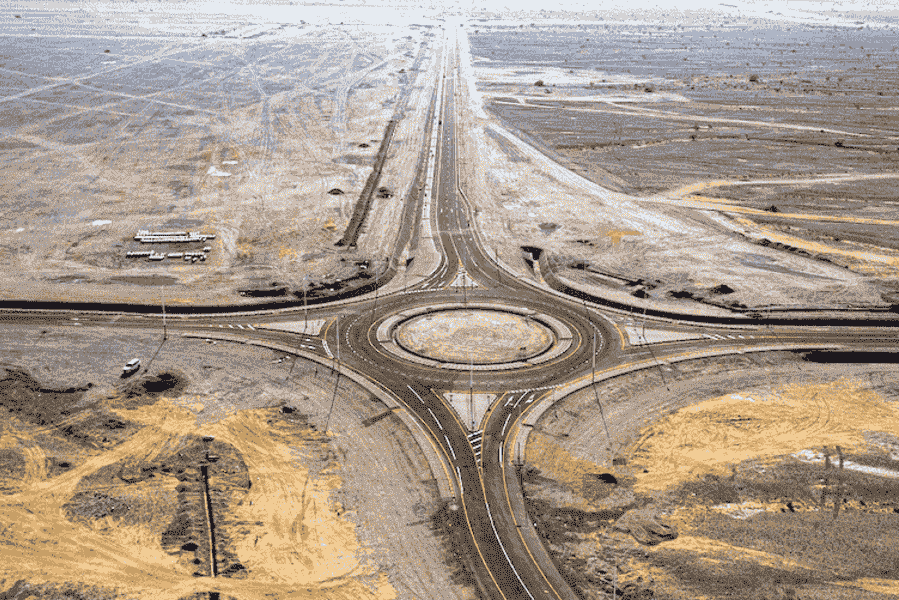 Several transport projects are expected to progress in Oman during 2023.
Oman transport projects are picking up pace as government funding is prioritized for nation-building infrastructure schemes in 2023.
Progress is being made at the pre-construction stages for aviation, road, railway and metro projects.
Earlier this month, Oman's Civil Aviation Authority invited consultancies to bid for the design and supervision of the Musandam Airport project.
International companies are being sought for the contract, with bids due by 11 April. The contract's scope includes preliminary and detailed design, tender document preparation and tendering, supervision and post contract services.
Road projects
The Omani Ministry of Transport, Communications and Information Technology's road projects budget for 2023 is estimated at $2.6 billion (RO1 billion).
Khamis bin Mohammed al Shamakhi, under-secretary for transport, said the ministry plans to build and complete strategic road projects spanning over 1,300 kilometers (km). 
These projects include the completion of Al Sharqiyah Expressway (260 km) and the South Batinah Coastal road (Barka al Suwayq; 30 km).
READ MORE: Top 5 MENA transport projects to watch in 2023
The 210 km Herweb-Al Mazyunah-Mitan; 120 km Diba-Lima-Khasab; and 170 km of Wilayat Muqshin connecting roads will be built. The Adam-Thamrait Road spanning over 437 km will also be dualized.
The ministry has also prepared proposals to improve traffic congestion in Muscat. A technical analysis submitted by five companies has been finalized. The Dibba-Lima-Khasab road's construction tender is expected in March.
Railway progress
Rail also features among the Oman transport projects plans under way in 2023.
The UAE-Oman rail link is due for progress this year, according to transport minister Said bin Hamoud bin Said al Ma'awali.
The engineering, procurement and construction contract for the estimated $3 billion project will be confirmed by end-2023 or early 2024, the minister told Oman Observer.
"The actual work on the ground will take a year or so from the awarding of the EPC," he said. The Oman and Etihad Rail Company signed a cooperation agreement with Abu Dhabi's Mubadala Investment Company in February to jointly conduct studies for and develop the project.
READ MORE: GCC Rail progress on the horizon in 2023
The government is also working on a railway project that offering a link to Saudi Arabia. Muscat Daily reported studies are under way to link Duqm and Riyadh through the Ibri border crossing. The Oman-Saudi rail link is likely to be used for cargo transport.
The Muscat Metro project is also advancing. In February, the transport ministry opened a financial bid for the metro's phase 1 pre-feasibility study contract. F&M Middle East submitted the bid.
Oman transport projects outlook
The Oman transport projects market will feature port development too. The transport ministry reportedly plans to establish land ports in the Empty Quarter and Buraimi governorate. Land port tenders are also scheduled for launch.
In February, the ministry granted six licenses to five companies for the management and operation of berths for tourism and commercial purposes.
Al Marsa Travel & Tourism, Saraya Bandar Al Jissah, Jabal Al Sifah and Hawana Salalah won four tourism licenses. Oman LNG Co and Shorooq Marine Handling and Navigation secured a license each to manage and operate marine berths outside the ports for commercial purposes.
READ MORE: 16 agreements signed between Oman and UAE
Progress on Oman transport projects is cause for optimism and underscores the upward trajectory of the country's wider construction sector. 
"The construction market's performance has been better in Q1 2023 than in Q4 2022," a Muscat-based construction consultant tells Economy Middle East.
"There are still legacy issues to iron out, such as those linked to payment delays, cash flow issues or variations. But broadly there are more enquiries coming in and clients seem more eager to start projects. So far, this year has been better than end-2022 was."
Exclusives