January 13, 2023 9:58 am
Saudi's Al Hilal plotting a USD 300 mn deal for Messi
Messi could surpass Ronaldo as the highest-paid player in the world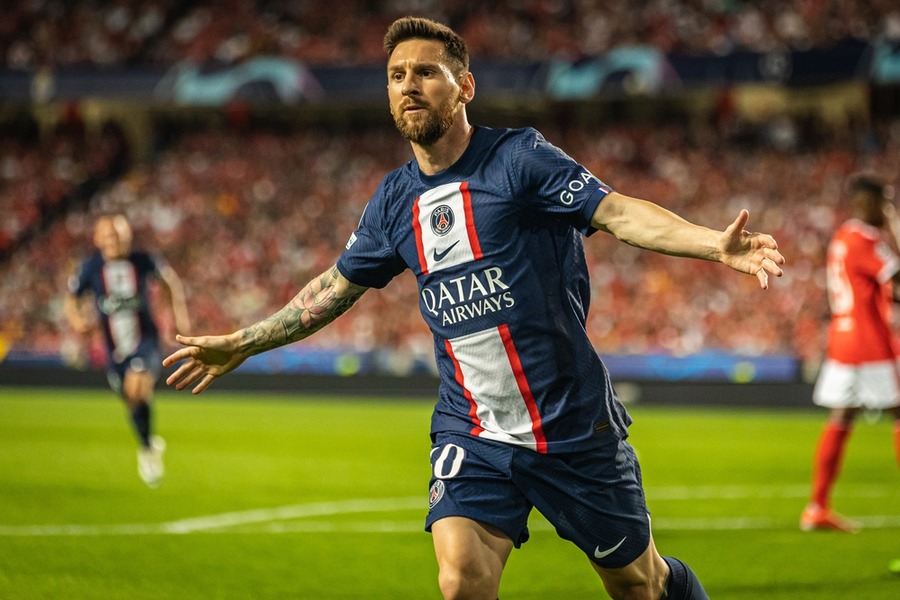 Lionel Messi
Another football superstar may soon join a Saudi Arabian club. Al Hilal football club is reportedly interested in luring Argentina's World Cup-winning captain Lionel Messi with a $300 million contract similar to what Cristiano Ronaldo earns with Al Nassr.
Earlier this month, Ronaldo signed a £175 million-a-year contract ($200 million) with Saudi's Al Nassr FC.
With the reported sum, Messi would surpass Ronaldo as the highest-paid player in the world.
According to the Daily Mail, Messi's father, Jorge, is in Riyadh to hold talks and investigate the possibility of his son joining Al Hilal.
Read more: Ronaldo unveiled to a 25,000 crowd in Saudi
The 35-year-old has less than six months left on his current contract with Paris Saint-Germain and could leave the Ligue 1 club this summer. Messi has an impressive 13 goals and 14 assists in 20 appearances for PSG this season, as well as seven goals at the World Cup in Qatar.
Inter Miami is said to be interested in the former Barcelona player, with David Beckham eyeing up a move to take him across to the MLS.
Al Hilal is currently not permitted to sign any new players until the next transfer window, but they are willing to sign the Argentine star now and allow him to join the club in the summer.
If the move goes through, Messi could rekindle his rivalry with Ronaldo, who will make his debut for Al Nassr on January 22.
Meanwhile, Saudi Arabia, along with Greece and Egypt, is preparing a bid to host the 2030 World Cup.
Exclusives