January 24, 2023 5:16 pm
Middle East hospitality sector to grow in 2023
Holiday homes, new stock, to sustain expansion of sector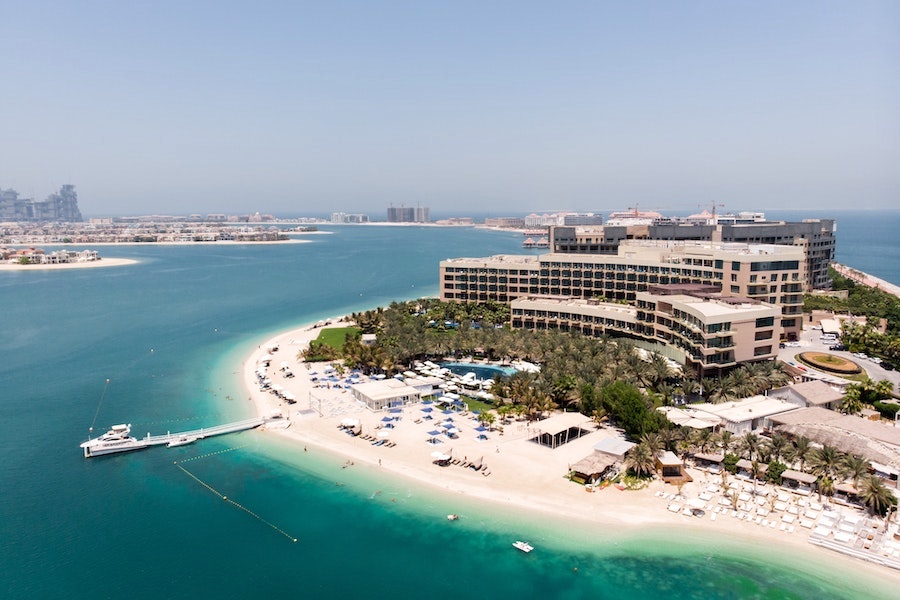 Dubai hospitality
The Middle East's hospitality sector is expected to grow in 2023 as key markets like Dubai report growth in holiday home and hotel occupancies, and construction plans progress for luxury hospitality developments across the region.
As of December 2022, the Middle East and Africa was the only global region to show an increase in overall hotel pipeline activity at the end of the fourth quarter of 2022, according to hospitality market research firm STR.
Middle East hospitality pipeline
Saudi Arabia (40,742 rooms) and the UAE (27,456 rooms) lead regionally in terms of construction activity. In total, there are 122,686 rooms under construction and 41,086 rooms in the final planning stages in the region.
These construction projects have progressed as the Middle East reported the strongest growth (83 percent) of international arrivals in 2022 over pre-pandemic numbers, according to the UN's World Tourism Organisation (UNWTO).
READ MORE: Key 2023 travel trends in UAE and Saudi Arabia
The performance is better than growth in Europe (80 percent), Africa and the Americas (65 percent each), and Asia-Pacific (23 percent).
Regional recovery was aided by the hosting of events such as Expo 2020 Dubai and the FIFA World Cup in Qatar, as well as the resumption of the Hajj pilgrimage in Saudi Arabia. KPMG data, too, shows that almost 50 percent of flights arriving in Doha came from Dubai, leading hotel occupancy to increase as international football fans stopped by the UAE on their way to the tournament.
UNWTO said the Middle East could recover to 2019 tourism levels throughout 2023 after a strong rebound in 2022.
It added: "Based on our scenarios, international tourist arrivals could reach 80 to 95 percent of pre-pandemic levels this year, with Europe and the Middle East expected to reach those levels."
The Expo effect
Owners and operators of hospitality real estate such as hotels and resorts in Dubai may also note the growth in 2023.
By the end of Expo, Dubai's hotel occupancy rate reached 96 percent – the highest level in 15 years – according to KPMG's Dubai Hospitality report issued earlier in January 2023.
Dubai's occupancy rate increased from 64.7 percent to 72.5 percent in the year to November 2022. Average daily rates (ADR) grew by 22 percent from about AED551 to AED674.
READ MORE: Cruise tourism is worth over a billion dirhams a year in the GCC
"The UAE is investing around $32 billion to acquire 48,000 more hotel rooms to bring it to a total of 200,000," said Sidharth Mehta, partner and head of real estate at KPMG Lower Gulf.
"These developments place the UAE in an enviable position to navigate travel and hospitality demands in 2023, equally driving economic growth by creating employment opportunities."
Dubai luxury upswing
The grand opening of the Atlantis the Royal resort in January 2023 will further boost post-pandemic recovery in Dubai, one of the most popular markets for international tourism in the Middle East hospitality segment.
More than 1,000 celebrities and special guests attended the resort's grand reveal over 20-22 January, and reservations for stays are to start as of 10 February.
READ MORE: Dubai crowned number one global travel destination in 2023
The ultra-luxury resort's launch comes as Dubai's high-end residential unit prices head towards a possible 13.5 percent hike in 2023, according to a November 2022 study by Knight Frank. 
This growth will be led by sustained interest from ultra-high-net-worth individuals seeking investment in luxury second homes, the agency said.
Holiday home boom
Rising demand for short-term rentals is expected to sustain and benefit homeowners in Dubai as the UAE's new regulations for holiday homes are rolled out. One scheme allows homeowners to rent out properties for up to 180 days a year at 50 percent below market rate, and tax breaks and retention of rental income are also offered.   
"Short-term rentals are an excellent opportunity for homeowners who want to earn more money from their properties," Rania Mrassi, CEO of BLVD Holiday Homes, told Media in October.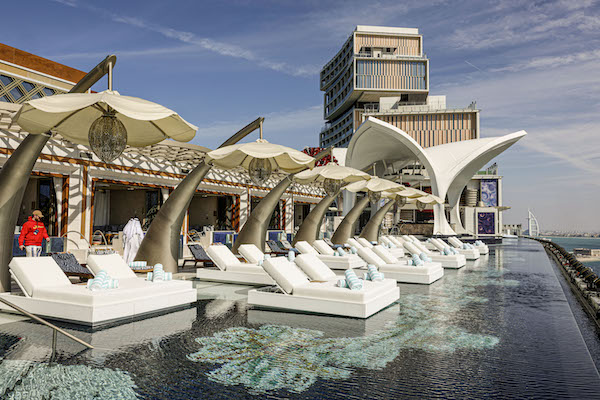 Atlantis The Royal's grand opening was held in Dubai in January 2023 [image: DMO]
"The benefits of short-term leasing are many – owners get extra income, guests get cheaper accommodation and both parties get to enjoy meeting new people."
Holiday home management company Nasma Luxury Stays, a division of the local Al Tamimi Investments, also noted a surge in 2022 as Dubai's tourism sector noted post-pandemic recovery and Qatar hosted the 2022 FIFA World Cup.
READ MORE: Stats to remember from an unforgettable Qatar World Cup
"Global tourists are now exploring different ways of staying and enjoying holidays," said Dani Tabbara, COO of Al Tamimi Investments.
"Holiday homes serve to be the best alternative for tourists looking for private space, along with tailor-made facilities."
For more real estate stories, click here
Exclusives