October 10, 2022 2:38 pm
UAE companies step into the metaverse at Gitex Global 2022
Sheikh Mohammed bin Rashed: "Gitex put Dubai on global technology map"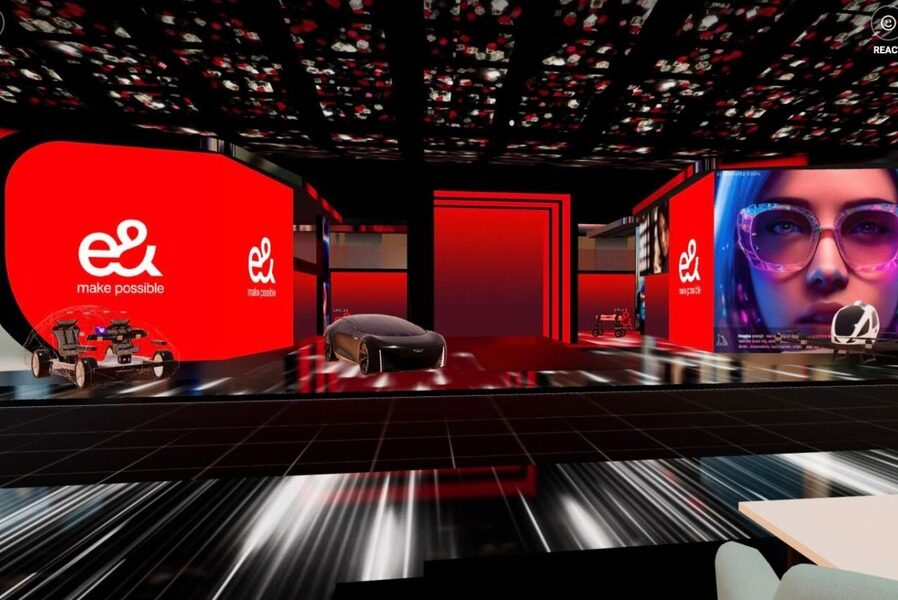 e& launches its Metaverse strategy at Gitex Global 2022 (Image credit: Gitex Global 2022)
Leading UAE organizations from both the public and private sectors will compete to demonstrate their Metaverse strategy at Gitex Global 2022, which begins today and runs through October 14.
These companies include e& and the Dubai Airport Free Zone, as well as Emirates Airlines and DP World.
The new emerging Metaverse platform is set to dominate this five-day global tech and startup event.
"Gitex Global, which started in 1981, has put Dubai on the global technology map and put technology at the top of Dubai's priorities," said Sheikh Mohammed bin Rashid Al Maktoum, Vice-President and Prime Minister of the UAE and Ruler of Dubai.
The occasion will introduce X-Verse, which will curate one of the world's most immersive metaverse journeys, with the goal of increasing the UAE's digital economy's contribution to GDP from 11.7 percent to more than 20 percent in the next ten years.
"I envision that the metaverse will offer a transcending experience to users and businesses. The vision is based on our firm belief in capitalizing on the opportunities that next-generation technologies offer to empower a brighter, digital future for all," Hatem Dowidar, Group CEO, e&, said in an interview.
He said the country's vision includes creating massive socio-economic growth, becoming a knowledge economy, and generating up to 335 billion dirhams in extra growth. About $120 billion is the anticipated contribution of AI to the economic growth of the UAE by 2030," he noted.
On Sunday, Dubai Electricity and Water Authority (DEWA) launched its 'DewaVerse' platform on the Metaverse, becoming the first local government organization to launch its platform on the Metaverse to provide its services to customers, employees, and members of the society.
The metaverse represents a potential $8 trillion to $13 trillion opportunity by 2030 that could boast as many as five billion users, including a mobile phone user base, according to the investment bank Citi. 
Exclusives