April 11, 2022 7:54 am
Vineet Bhatia, a culinary genius
Bhatia became the first Indian chef to be awarded a Michelin Star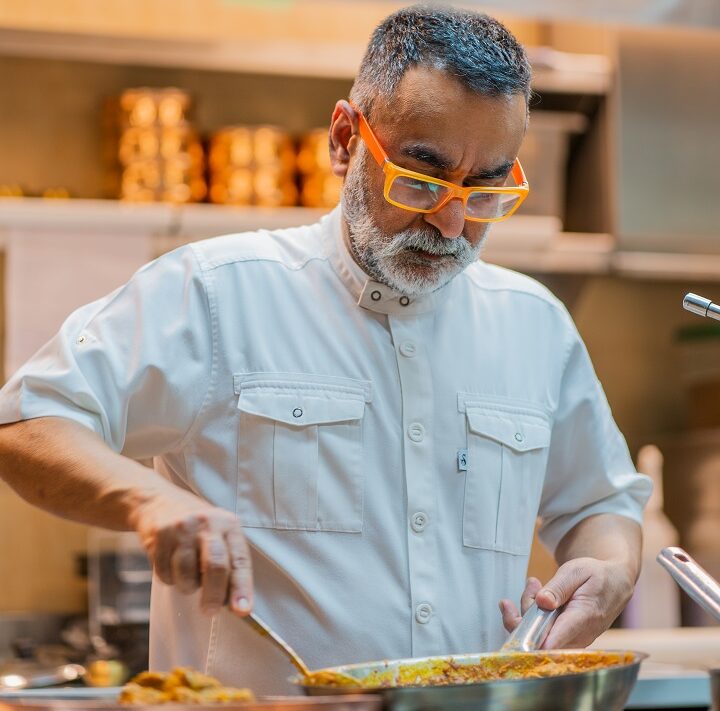 Vineet Bhatia
To be recognized by the Michelin Guide is one of the highest honors in the culinary world. Few can claim to be the first in their native cuisine to achieve a star, let alone have several. Unless of course, your name is Vineet Bhatia.
A native of Mumbai, Bhatia's love for cooking is said to have been a by-product of his mother's passion for Indian cuisine. His journey started as a trainee at the prestigious Oberoi School of Hotel Management in the late eighties and by the turn of the decade, Bhatia was the Chef de Cuisine at The Oberoi Hotel.
His talents would eventually take him to London, as Executive Chef at Star of India, located on the Old Brompton Road in South Kensington. More on that later. Bhatia would go on to become the first Indian chef to be awarded a Michelin Star at his restaurant Zaika in London. Later, both editions of his restaurant Rasoi, in London and Geneva would receive a Michelin star each.
I had the chance to dine as Chef Vineet's guest at his newly re-modeled, Indego by Vineet, at the Grosvenor House in Dubai. It started with pre-dinner drinks at the cocktail bar, decorated with vibrant colors of the peacock feather chandelier stretching the entire length of the bar top. And, after sipping the signature Mumbai Rhapsody, one can't help but feel like 007 in Octopussy.
Moving to the dining area, the elaborate chequerboard flooring, pink paisley and emerald-green patterned chairs and dark wooden countertops present a perfect backdrop for an unforgettable dining experience. The specially curated menu based around the sharing concept, with dishes such as Burrata Pakoda, Lattice Samosa Chickpea Chaat, Lobster Topi Dosa, Lemongrass Coconut Prawns, and a wide variety of classic Biryani. All were made to perfection.
Having spent my childhood in South Kensington, where my parents and I would frequent the Star of India in the 90s, you can imagine the excitement and nostalgia that accompanied the evening, with our host Chef Vineet.
When did you first have the idea of setting up the Dubai Restaurant?
It came about very organically. It was on our first day of operations at Rasoy restaurant back in London and the team from Grosvenor House Dubai became one of the first guests. They initially approached my wife with the idea. While the proposal was impromptu, they returned the following day to talk more, and the rest is history.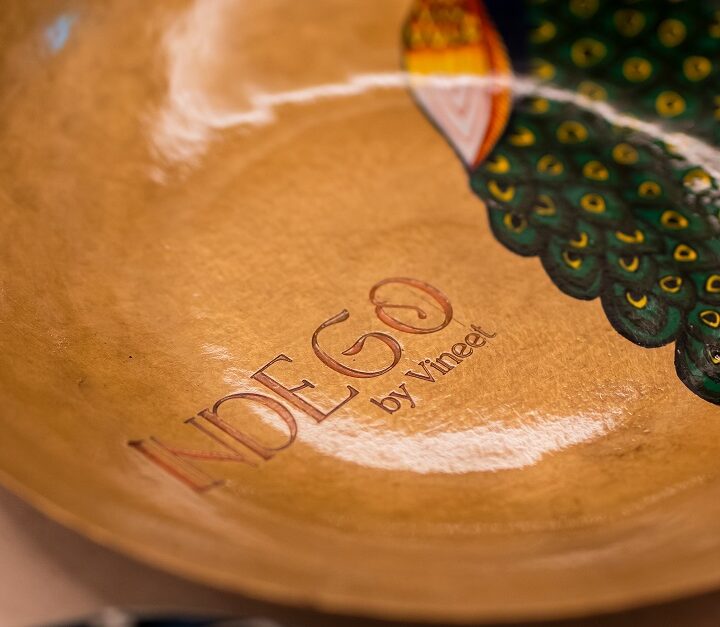 Indego seems to be one of your longest-serving venues, how is it special to you?
Dubai is our second home and Indego has given me freedom of expression with my culinary thoughts ever since we launched on 8th June 2005. The approval from our guests makes it even more special to me.
 What was the idea behind the re-launch?
Dubai Marina has changed a lot since we launched. Back then, it wasn't the beating heart of the city, and far away from the Indian culinary scene of Bur Dubai and Deira. We were more expensive, moved away from typical Indian dishes, and weren't sure if people would come all this way to eat our food. I'm happy to say that we really succeeded in showcasing and expressing Indian food in the sharing tasting menu format. I'd like to think the restaurant served its purpose and led to the birth of so many restaurants with similar progressive Indian food concepts.
The relaunch was to give it another dimension and lease of life. After 16 years with Indego, the grande dame of Indian cuisine, we wanted to show a more relaxed outlook and evolve as a comfortable dining experience in a chic, yet relaxed setting. 
When curating your dishes and menu, do the location and regional preferences come into play?
Absolutely! What I've always done is bridge the gap between my interpretation of Indian cuisine and the pallet that I am serving. Location, regional preferences and tastes very much come into play, and we try to work with locally sourced and loved ingredients.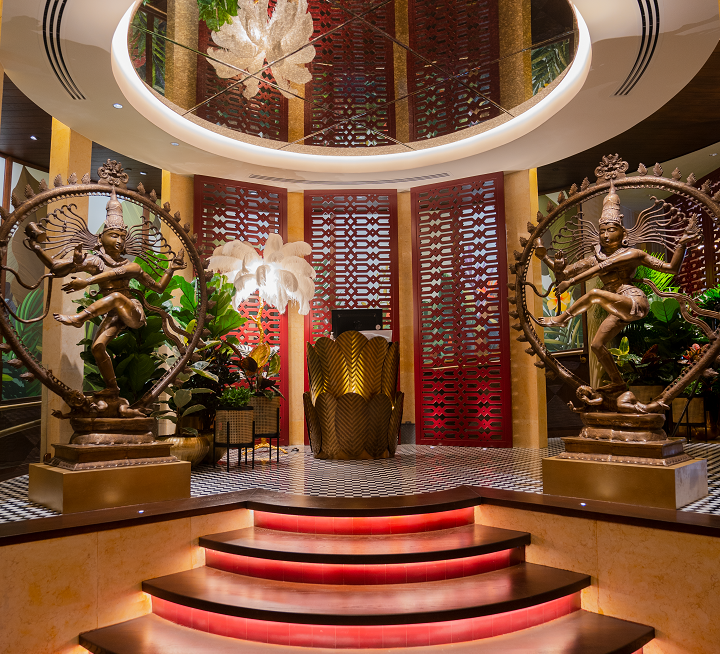 You've had an extortionary career filled with some impressive moments – can you share your top three unforgettable moments?
I will never forget the time I had a very early morning call in New York telling me I had got a Michelin star, the very first one for Indian cuisine. This was back in 2001. That is one conversation I've played over and over again in my head. I'm particularly proud because it will always remain unbeaten.
The second would be when I was chosen to be the UK's culinary ambassador. This was a country that I adopted and had welcomed me in many ways. It's been the platform to showcase Indian cuisine, and was home to my success.
Third would be cooking at base camp on Mount Everest. We had created a pop-up tent to serve the trekkers for three days. On the last day, we had a special chefs' table where guests were flown in to dine with us, in the most wonderful and surreal surroundings. 
What is next in the world of Vineet Bhatia?
My world is all about food and especially my love for Indian food. I'm always up for the challenge and opportunity in new markets to showcase my food to a new audience. I would also love to achieve my dream of one day owning a culinary school, and training keen cooks in the art of cooking, particularly Indian food. Until I see an opportunity for this, my focus will be on my restaurants.
Exclusives