June 18, 2022 7:56 am
Weekly Market Roundup: Fear is the new normal for cryptocurrencies
And it may not be over yet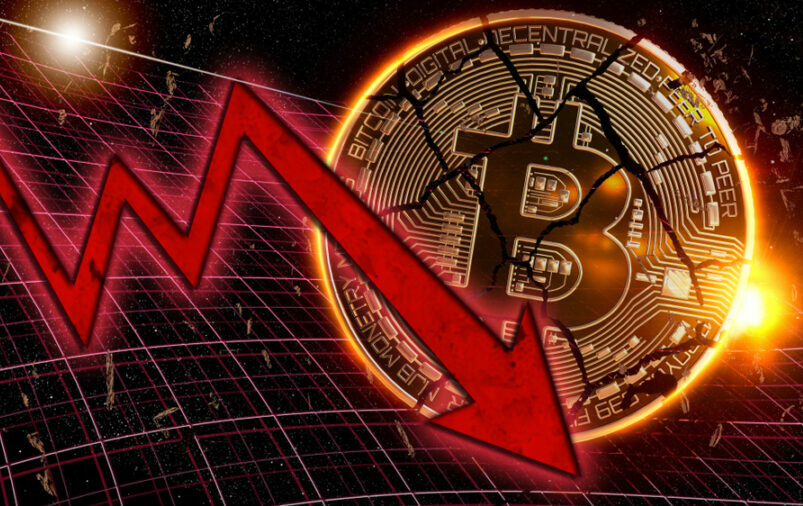 cryptos down
The sentiment around cryptocurrency continues to remain weak, with every week giving fresh reasons for the investors to cash out.
Thanks to the prevailing conditions, the cryptocurrency market finds itself at its lowest point since December 2020, with the leading crypto Bitcoin barely managing to stay above $20,000, while it's next in command, Ethereum not doing any better either, and struggling to stay over the important support level of $1,000.
The continued mayhem in the markets since May 2022 is finally beginning to take a toll on the crypto ecosystem. This week it was crypto lending platform Celsius, which last Sunday announced that it was pausing withdrawals on all user accounts citing "extreme market conditions."
And the aftereffects of LUNA's collapse are still being felt. According to reports Cryptocurrency fund Three Arrows Capital (3AC), which had invested over $200 million in LUNA tokens earlier this year, just announced that it had hired legal and financial advisors to help it wriggle out of the financial mess it finds itself in, after suffering heavy losses in the recent market downturn.
The week was replete with news of crypto platforms laying off staff or freezing recruitments. And just as we were about to file the report came news of another crypto lender Babel Finance deciding to suspend redemptions due to "unusual liquidity pressures." Meanwhile, staking platform Finblox has also placed a $1,500 cap on withdrawals.
These developments have only helped reinforce the negative sentiment prevailing in the crypto landscape. No surprise then that the Bitcoin Fear and Greed Index is down to its lowest position in years.
After closing nine successive weeks in red, Bitcoin prices had found support at the $30,000 mark, before the Celsius news triggered a downfall that saw the leading crypto drop another $10,000 in value in less than a week. While Bitcoin dropped about -32% last week, Ethereum had it worse at about -40%. The other cryptos in the list of top 10 largest cryptos by market cap managed to fair better and keep their losses under -30%, with BNB dropping -25%, Cardano -20.2%, and Solana -21%,
Veteran derivatives trader Peter Brandt took to Twitter to share that his reading of the charts tells him that Bitcoin is poised to plunge to about $13,000. Given the state of the crypto ecosystem, not many would dare challenge Brandt's reading of the charts.
In fact, for many, the question isn't "if" the markets will fall to those levels, but rather "how soon."
Exclusives