The announcement confirming the hosting of the 2027 Asian Cup in Saudi Arabia is good news for the country's real estate and construction sectors.
Saudi Arabia's winning bid comes as the country ramps up investments towards the creation of a robust domestic entertainment sector.
Localizing entertainment spending by Saudis is a key cultural goal of the Vision 2030 diversification mandate. 
READ MORE: New asset classes spring life in Mecca, Medina real estate
The aim is to increase household expenditure in the sector from 2.9 percent to 6 percent by 2030.
The Asian Football Confederation (AFC) tournament to be held in Saudi Arabia will be instrumental in driving forward these ambitions.
2027 Asian Cup in Saudi: project plans
Saudi Arabia has revealed plans to renovate stadiums and build three facilities for the 2027 tournament. Riyadh alone is set for significant investment.
According to its official bid book for the AFC event, Saudi Arabia plans to renovate the King Fahd International Stadium in Riyadh by 2025. Its renovation is planned to increase capacity to 80,015 spectators.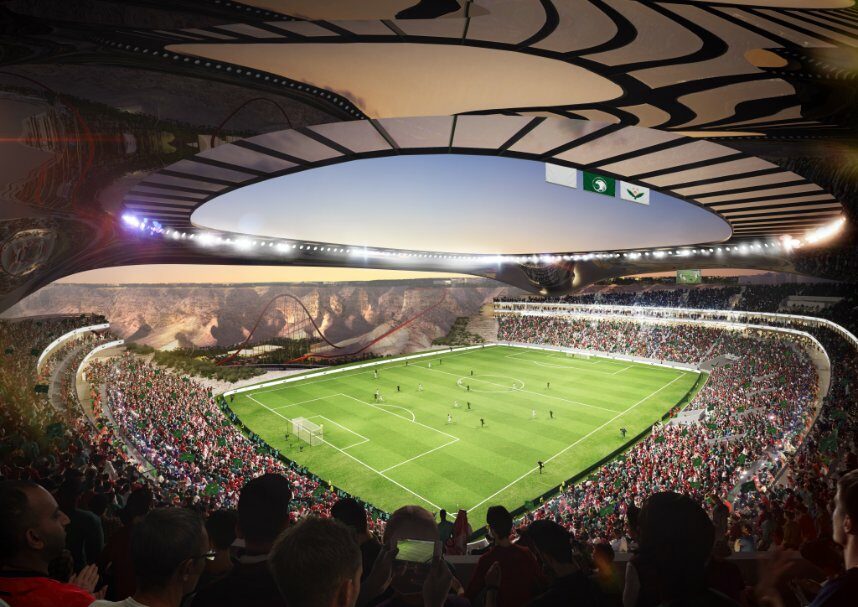 Plans also include a renovation of Prince Faisal bin Fahd Stadium in Riyadh, increasing its capacity to 44,500 spectators. The renovation program includes removing the running track, lowering the pitch, replacing two stands and adding a new tier. 
READ MORE: Top GCC real estate trends to track in 2023
Two stadiums are planned for construction in the capital. The new, 22,000-seat Riyadh Stadium will be located 700 meters from a Riyadh Metro station.
Also planned is the Qiddiya Sports Stadium designed for Qiddiya Investment Company. The 22,000-seat facility is scheduled to open in 2023.
In Dammam, a 40,000-seat stadium will be built for the tournament. In Jeddah, the 59,000-seat King Abdullah Sports City Stadium and the 27,000-seat Prince Abdullah al-Faisal Stadium will be in play. The latter facility is being refurbished to suit AFC Asian Cup tournament standards.
Knock-on effect
The AFC Asian Cup's impact on the Saudi real estate and construction market will be two-pronged. 
In the medium to long term – and closer to the event's commencement – projected footfall from the event is likely to benefit Saudi Arabia's already resurgent retail and hospitality real estate segments.
Average annual rents for super-regional malls rose by 5 percent and regional malls held stable in Riyadh during the third quarter of 2022. Rents for super-regional and regional malls in Jeddah were up 3 percent and 2 percent, respectively, according to JLL.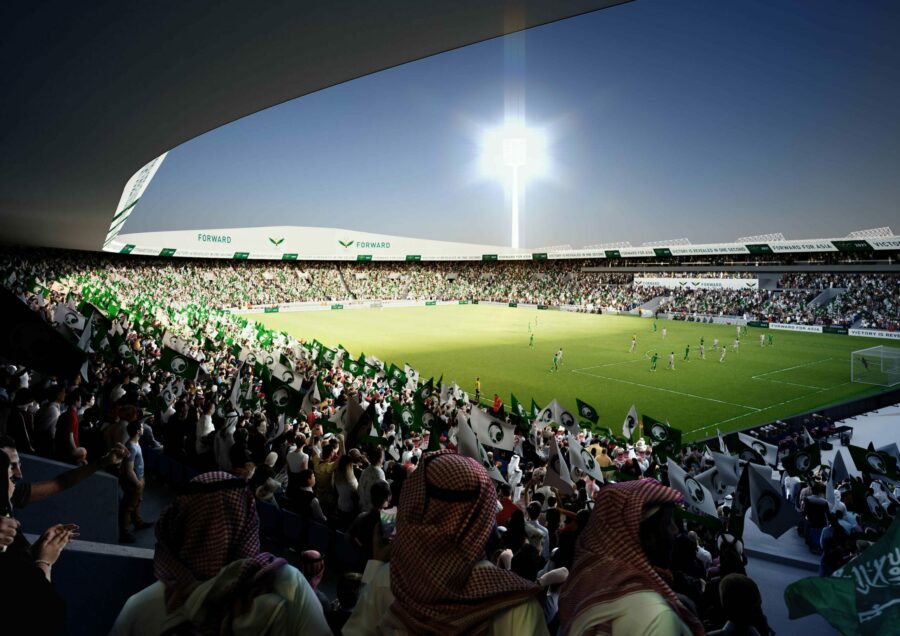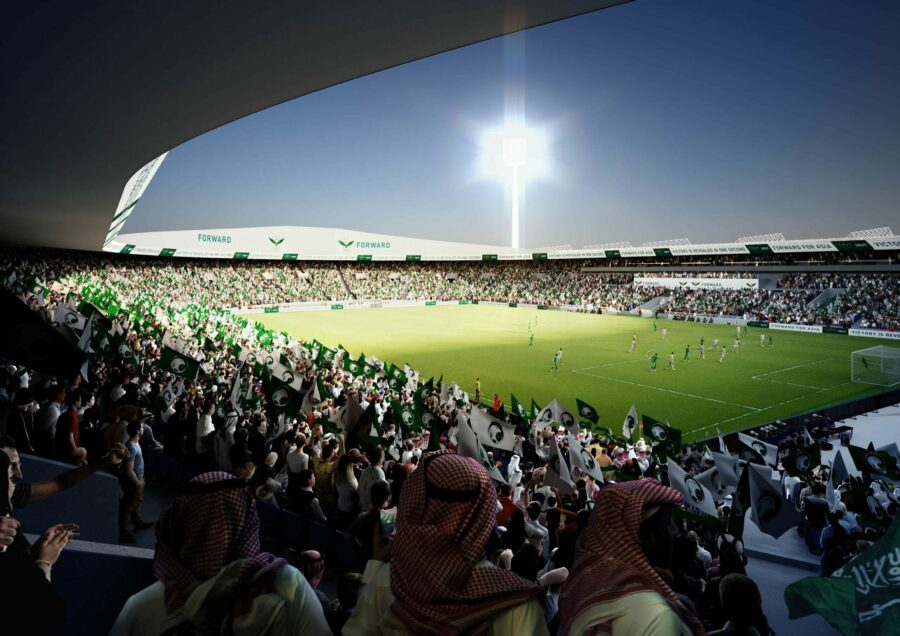 Amid growing commercialization in Riyadh and surging tourism toward Jeddah, the cities' hospitality sectors are also recovering. Between January and August 2022, Riyadh's occupancy rate reached 58 percent, marking a 10 percentage point improvement over corresponding 2021 figures. 
Over the same period, average daily rates (ADR) increased by 23 percent year-on-year to $169. Revenue per available room (RevPAR) reached $98 – a 36% annual increase. 
Occupancy grew almost 13 percentage points to reach 52 percent in Jeddah. ADR climbed by 17 percent to $214, and RevPAR rose by almost 33 percent year-on-year to reach $111.
Risks to watch
A slightly more immediate impact of preparing for the tournament will likely be felt in the Saudi construction sector. 
As concurrent gigaproject construction picks up to meet Vision 2030 targets, inflation will be a key market risk to track. While forecasts for Saudi Arabia are softer than global averages, the market's reliance on material imports – including from high inflationary markets –could impact domestic construction costs.
Localization mandates, too, could impact construction procurement budgets, according to JLL. Regulations such as training national talent and sourcing domestic materials will have a bearing on planning and sourcing services, materials, and labor for construction contracts.
READ MORE: Ronaldo unveiled to 25,000 crowds in Saudi
Hosting the 2027 Asian Cup in Saudi Arabia will be a broadly positive development for both the country's and the wider Middle East's economic diversification goals. 
The tournament's long-term socioeconomic benefits will be multifold. However, the Saudi real estate supply chain would benefit from pursuing strategies to manage surging market demand in the run-up to 2027.