Macroeconomic and social factors that could influence the GCC real estate sector are becoming clearer one month into 2023.
A Global Economist Forum survey found the majority of global economists expect a recession in 2023, it was announced during the World Economic Forum in Davos, Switzerland in January.
Head of the International Monetary Fund (IMF), Kristalina Georgieva, said the global economy will "finally [be] on an upward trend" in 2024. Growth is expected at its lowest level this year and down by half a percentage point versus 2022. 
The Economist Intelligence Unit's 2022 Worldwide Cost of Living report also found average inflation in Middle Eastern cities reached 4.7 percent during the year. 
READ MORE: 2022 world cost of living index reached record levels 
The figure is better than the global 8.1 percent recorded in 2022, the highest inflation rate in more than 20 years.
These macroeconomic trends will be a major influence on the trajectory of the GCC's real estate sector in 2023. 
Coupled with regional factors, such as oil revenues, economic diversification, and localization targets, these global shifts will be decisive to the GCC's property market this year.
Here are the five GCC real estate trends to watch in 2023:
Inflation and interest rates
ESG
Urbanization
Luxury property demand
Proptech
Note that this list is not ranked in order of importance.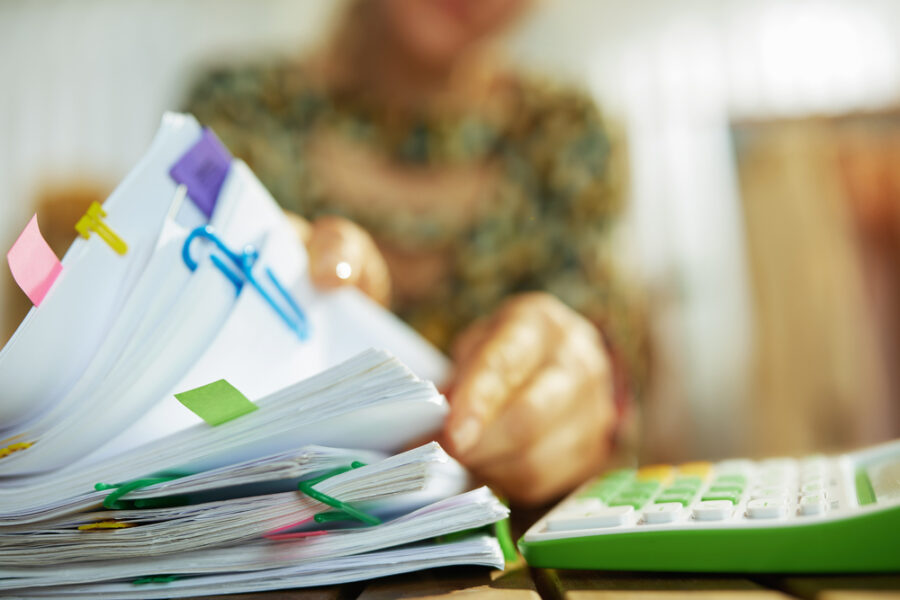 Inflation and interest rates
Gulf central banks raised interest rates in December following the US Federal Reserve's rate hikes by half a percentage point to address high inflation in the country.
The central banks of Saudi Arabia, the UAE, Bahrain, and Qatar raised main policy rates by 0.5 percent in December.
The Central Bank of Kuwait raised its discount rate to 4 percent effective 26 January after raising it by 50 basis points to 3.5 percent in December.
Property markets like Dubai are expected to more easily weather the risks posed by growing inflation and interest rates in 2023.
Higher interest rates are causing a downward trend in western property markets. However, the high prevalence of cash buyers in Dubai is considered to make it more immune to the trend.
Cash buyers in the UAE are said to make up 70 percent of average market purchases. The figure is higher than the US's (22 percent) and the UK's (31 percent), Better Homes' data shows.
Recessionary fears in 2023 are also expected to slow down the speed of interest rate hikes in the US. This, in turn, could influence rate hike decisions in the GCC too.
READ MORE: Good news awaits global growth in 2024, Davos hears
Oil price fluctuations and the Ukraine-Russia war, however, continue to affect inflation levels both globally and in the Middle East. Its sustained effect on the GCC's construction and transportation sectors may lead to higher costs being passed on to end-users. 
However, most GCC countries are expected to save a substantial share of oil revenues, the IMF said in the October 2022 World Economic Outlook.
These improved balances may help to cushion some of the potential inflationary shocks posed by wider economic trends in 2023.
ESG
Environmental, social, and governance (ESG) standards are rapidly gaining traction across all sectors of the GCC economy.
While ESG governance – particularly in the sustainability aspect – has historically been adopted at varying levels on an individual level, the GCC is now collectively stepping up efforts as well.
In January, the Gulf Exchanges Committee published a set of unified ESG Disclosure Metrics comprised of 29 standards aligned with the World Federation of Exchanges and Sustainable Stock Exchanges Initiative. 
In October 2022, Saudi launched the Middle East's first carbon offset auction, offering 1 million credits at the Future Investment Initiative conference in Riyadh. Abu Dhabi Global Market and AirCarbon Exchange are setting up another voluntary carbon market based in the UAE capital.
READ MORE: 65 percent of CEOs expect their companies will focus on ESG
Interest is growing across the wider region in investments that adhere to ESG criteria, and has only grown since the advent of COVID, Alena Dique, founder of ESG Insights Middle East, a regional ESG databank, said in August 2022.
"Since the pandemic, ESG investments have exploded in the Middle East, and this pattern is likely to continue through the year 2030."
Major real estate developers in the GCC are already investing in the expansion of their ESG credentials. 
READ MORE: ESG could unleash investment wave in UAE real estate
In August 2021, Dubai real estate giant Majid Al Futtaim signed an AED5.5 billion ($1.5 billion) sustainability-linked loan to become the first privately owned Dubai corporation to borrow through such a facility.
The deal came after Abu Dhabi's Aldar in July 2021 became the MENA region's first real estate company to sign an AED300 million ($81.7 million) facility with UK banking giant HSBC to link the interest margin payable to the achievement of sustainability targets.
In December 2022, Majid Al Futtaim signed a deal to obtain its second $1.25 billion sustainability loan, structured as a revolving credit facility to achieve its ESG targets.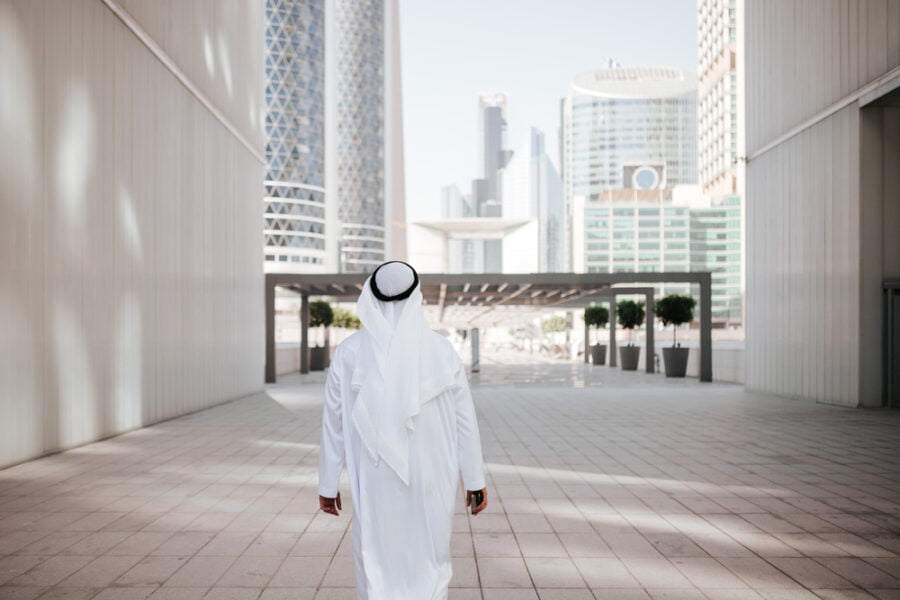 Urbanization
Population growth and changing demographic trends will make urbanization a greater priority in the coming years. Housing projects are likely to gain more traction as governments expand existing capacity or meet demand forecasts. 
Sheikh Mohammed bin Rashid Al Maktoum, Vice President and Ruler of Dubai, detailed phase two of the 2040 Urban Master Plan in December.
The plan focuses on developing a city in which residents will be able to access 80 percent of their daily commute within 20 minutes on foot or by bicycle.
READ MORE: Dubai unveils masterplan for rural, countryside development
In Saudi, there are plans to double Riyadh's population and make it one of the world's 10 richest cities. Crown Prince Mohammed bin Salman said in January 2021 the aim is to increase Riyadh's population from 7.5 million to 15-20 million in 2030.
Kuwait Financial Center (Markaz) said in September 2022 housing supply cannot keep up with current demand. There were 91,794 pending housing applications at the Public Authority for Housing Welfare as of 2020.
Housing shortages in Kuwait have caused private home prices to spike, and the country's home affordability is among the GCC's lowest with a price-to-income ratio of 15.8, local media reported.
READ MORE: Top 5 MENA transport projects to watch in 2023
In Doha, post-World Cup urbanization trends are raising demand for properties close to transport hubs. Overall market supply is expected to surge in the coming years.
Ahmed Al-Khanji, CEO and Co-Founder of Hapondo, said buyers and tenants have started "thinking about where they're going to live based on transportation and facilities that are available".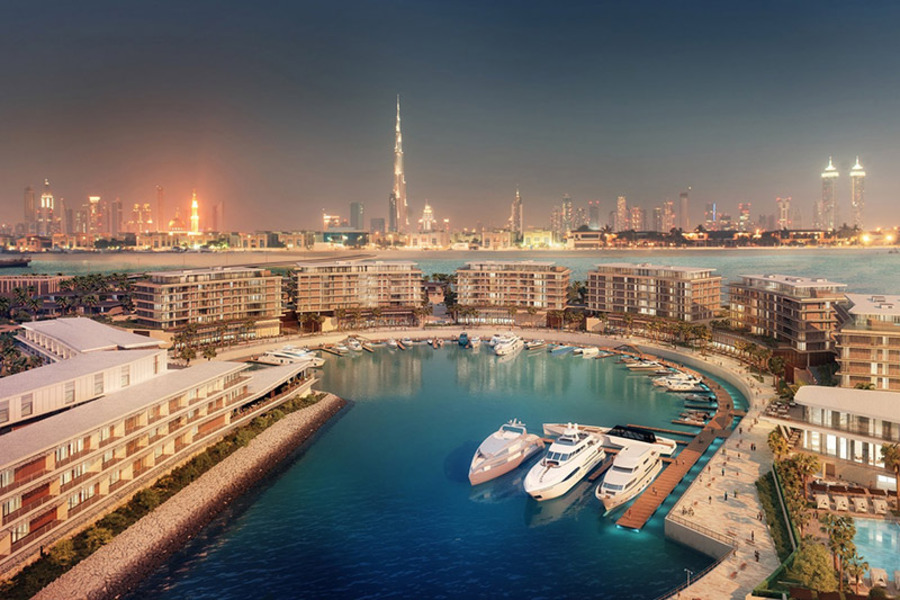 Luxury property demand
Affordable housing will remain a long-term priority in most GCC real estate markets. But in Dubai, the bellwether for regional property performance, luxury units are expected to attract greater investment in 2023.
Dubai's prime market has retained priority despite global property values dropping amid surging interest rates. 
READ MORE: Dubai's luxury real estate market maintains growth in May
While cash transactions play a part in this trend, equally relevant is Dubai's attractiveness to ultra-high net-worth individual (UNHWI) investors.
Real estate sale transactions in the GCC between January and October 2022 totaled $143.1 billion. Dubai and Abu Dhabi contributed to over 48 percent of the aggregate value transacted, Kamco Invest said in December 2022. 
Dubai's transacted value increased 81 percent on a year-on-year basis during the period. Strong demand and price gains were noted in the luxury residential segment.
READ MORE: Dubai real estate poised to grow in 2023 amid luxury demand
Visa programs "with looser residence requirements for skilled professionals and new regulations increasing transparency of transactions" will benefit the Dubai luxury market this year, the UBS Bubble Index 2022 said in October. 
"Dubai is already attracting more skilled and wealthy migrants from other regions, where the investment climate has become less favorable.
"This population inflow has impacted both the prime owner-occupied and the rental market. As new tenants settle in, they will eventually become potential buyers."
Proptech
Property technology (proptech) has grown in relevance over the past decade as  developers look to deliver improved customer experiences. 
Its role is expected to further grow in 2023 with more investors backing the platform in recent months.
READ MORE: How proptech is reshaping the real estate investment sector
The global proptech industry is forecast to reach a valuation of $86.5 billion by 2032, according to Future Market Insights data cited by Realiste, a proptech firm originating in Russia. 
The company entered the UAE market in February 2022 and has partnered with 27 local developers.
In October 2022, Dubai businesswoman and entrepreneur Amira Sajwani launched proptech startup Prypto to deliver services including mortgage, buyouts and fractional ownership.
Saudi Arabia is also attracting proptech interest, with the Dubai-based Stella Stays planning to add 2,500 apartment units to its platform this year. Fifty percent of its planned additions will be in cities such as Riyadh and Jeddah.
READ MORE: Stella Stays wants to put rental power in the hands of its residents
"We believe this is going to be the future of renting," Stella Stays' CEO and co-founder, Mohannad Zikra, told Economy Middle East in October 2022. 
"People will no longer sign year-long tenancy contracts, and will be able to personalize services, co-work and network.
"Within the app, we incorporate personalized services, showing the best coffee shops or the best gyms in the area. We're trying to make the transition into a neighborhood or a city as easy as possible."