March 10, 2023 4:17 pm
Saeed Al Abbar on the inflection point for project sustainability
AESG CEO on the new skillsets needed to tackle future demands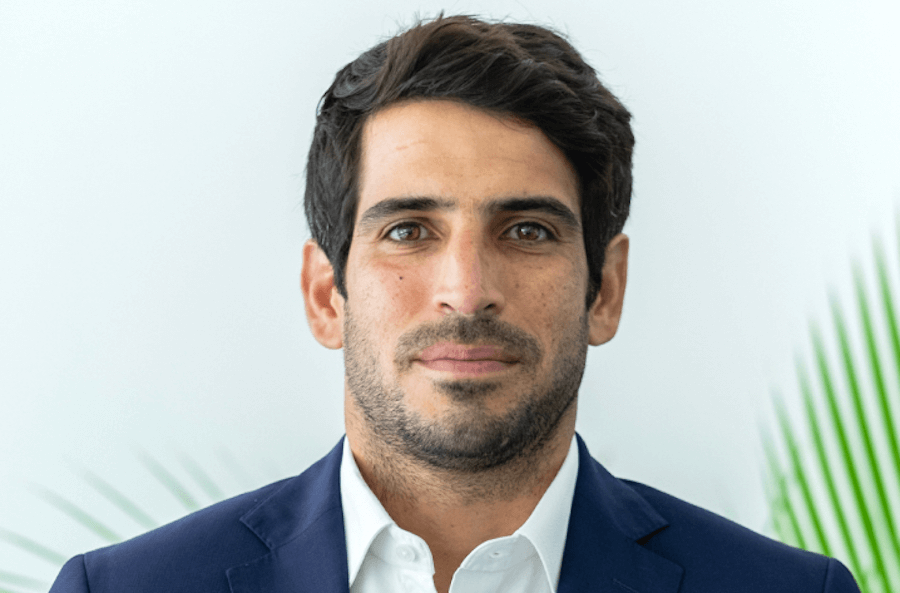 Saeed Al Abbar is CEO of AESG.
The construction industry must prioritize long-term strategies to address skills and funding gaps anticipated in the future, according to Saeed Al Abbar, CEO at AESG.
Al Abbar tells Economy Middle East that while 2022 was a "very positive year" for the consultancy, a broader challenge across the industry remained talent acquisition.
"As a business, we doubled in size across headcount and revenue, so 2022 was a very positive period for us across all of our markets in the Middle East, but also in the UK market," Al Abbar adds. 
"One of the big challenges that a lot of businesses faced was being able to recruit talent at a rate to service the growth in the market, projects and opportunities. That was a big focus for our team: to bring in some of the the best talent in the industry into the organization."
New skillsets
In the Middle East, construction talent shortages will likely be felt most acutely in Saudi Arabia. The country's ever-burgeoning pipeline of Vision 2030-oriented projects is likely to put further pressure on existing skills and materials pipelines.
Al Abbar says, however, the challenge is not specific to the Saudi market.
"Across the board, some of the skillsets are now in demand weren't the sort traditionally found in the market. 
"For instance, with the advancement of environment, social and governance (ESG) and sustainability criteria, there's obviously a shortage of practitioners in that space, whichever element of the sort of supply chain they're in."
One way to plug the gap is to invest in up-skilling existing talent or graduates, as well as retraining  practitioners in other areas.
READ MORE: ESG could unleash investment wave in UAE real estate 
"I think skills are one area where I think challenges will come into play when a lot of these these ongoing regional projects will reach the stage where they probably are going to be competing for materials, contractors and supply chain. 
"You can see that there are entities trying to capture that by engaging with the supply chain early, getting them to prepare for what's coming, making sure that they up-skill and so on. But definitely, I think that is going to be a challenge going forwards."
Sustainability focus
The need for future-focused skillsets will increase as sustainable construction mandates become more common across the region. Al Abbar says the industry is at an "inflection point" with sustainable construction being prioritized amid government commitments towards net-zero and decarbonization.
"These commitments make it very clear that this is the way that the regulations are going to be heading. What's also been a driver is the flight of capital and finance towards ESG, or Paris Agreement-linked investments. And that's not just in construction, but across the board."
READ MORE: Middle East ESG investments are going mainstream
Al Abbar says this trend is likely to keep accelerating, but the broader industry is at an early stage of defining ESG-compliance and 'sustainable projects'.
This drive will also intensify as legacy claims around 'greenwashing' and inadequate sustainability standards emerge globally.
"We're going to see definitely in the next 10 years, or probably less, a lot more rigor and discipline placed on that as a global phenomenon, not just in the region. That's going to be very positive, because it means that we're actually going to be focusing on the metrics and the outcomes, not just claims that may not be results-driven."
Saeed Al Abbar's growth outlook
Al Abbar says he is "bullish" about the markets AESG operates in, but the company's goals are more impact-driven than to grow for growth's sake.
"Bringing positive changes in the sector – be it by creating a better built environment, driving the decarbonization conversation or making buildings safer – is what's really exciting.
READ MORE: Technology can support delivery of ESG in construction
"In the year to date, we've already achieved about 15-20 percent growth expected for 2023. I think we'll see that growth continuing. 
"But alongside that, with COP 28 taking place in UAE this year, we're working very closely with a number of clients. So helping to drive the decarbonization agenda in the region and beyond is an example of the kind of impact we're aiming to make in addition to achieving our commercial goals as a business."
Exclusives